I"m teaching a one-day workshop at The Oregon Garden's Stitches in Bloom show on January 21, 2016 in Silverton, Oregon called Accenting With Creative Cords. We'll be making a variety of cords, spending the morning making them by hand and the afternoon by machine. When I attended London City and Guilds, we spent six months at a time on various techniques. I recall when we came to the section that included cords, I wondered why I would ever want to make them when you could simply buy them. Well–first I found how much fun it was to make your own. When it comes especially to machine-made cords, you are only limited by your imagination. But the best part is you get to choose the threads, fibers, and even embellishments, coordinating a cord by color and size to your project. No more searching for the right one, only to be unable to find it.
Here are the sample boards I made for London City and Guilds with close-ups: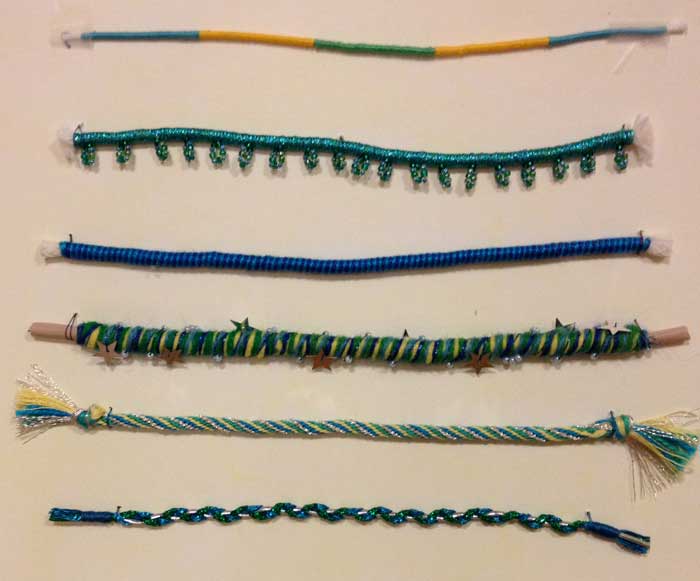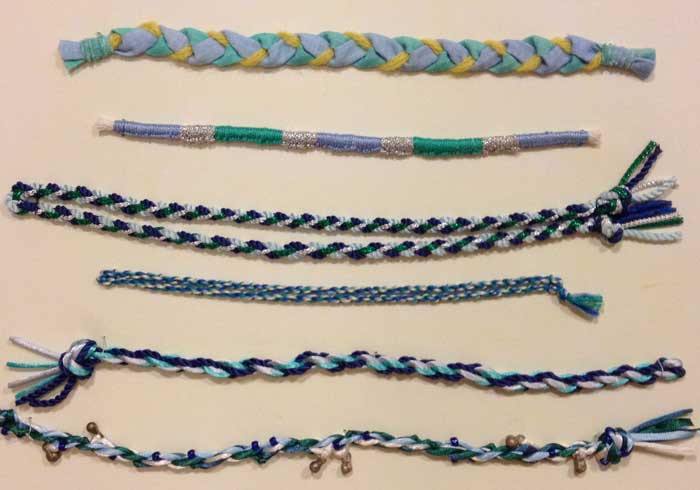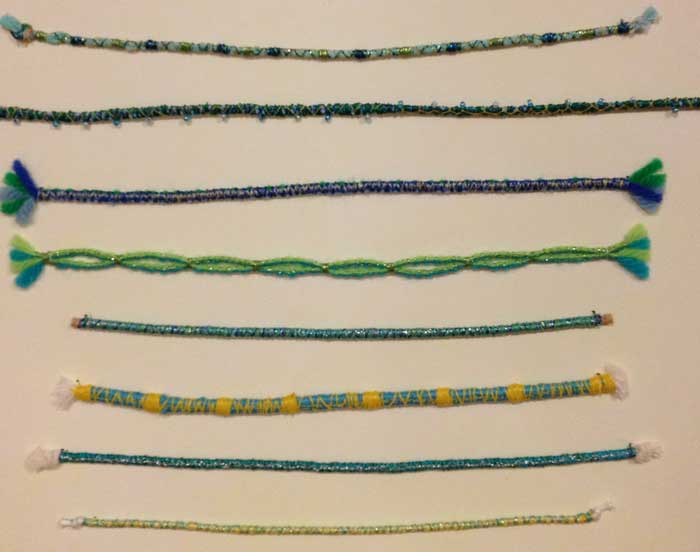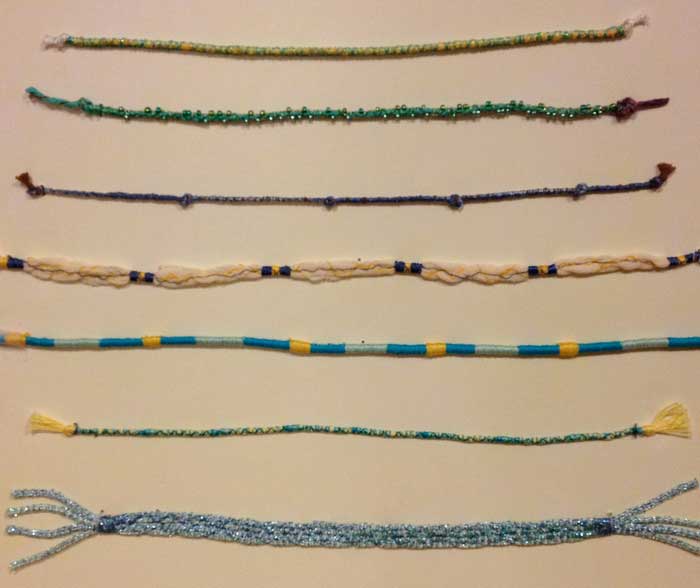 Then just to show you how other London City and Guilds students approached this technique, here are a few samples from my friend and STiTCH colleague, Jeri Oswalt.
For just some ideas on how I've used cords in my work, see my Presentations and Workshops page.