The village where we stayed, Chateauneuf-du-pape, is one of the premier wine-growing regions in southern France. The number of wineries you can visit within the village itself and its surroundings is overwhelming. We've stayed twice twice and made it to six wineries. While not as famous, there is also a premier chocolate boutique called Chocolaterie Castalain on the outskirts of Chateauneuf. https://www.chocolat-castelain.fr/ They offer a candy-making class just a few times per year, and I was lucky enough to be there for one of them. It's all in French, so it was a great opportunity for speaking and listening practice, all while making candy, something I've never attempted before. I was impressed with the chef who has the perfect personality and skills to teach a group of neophytes. We made four types of candy: molded, pralines, truffles, and mendiants, using both dark and milk chocolate.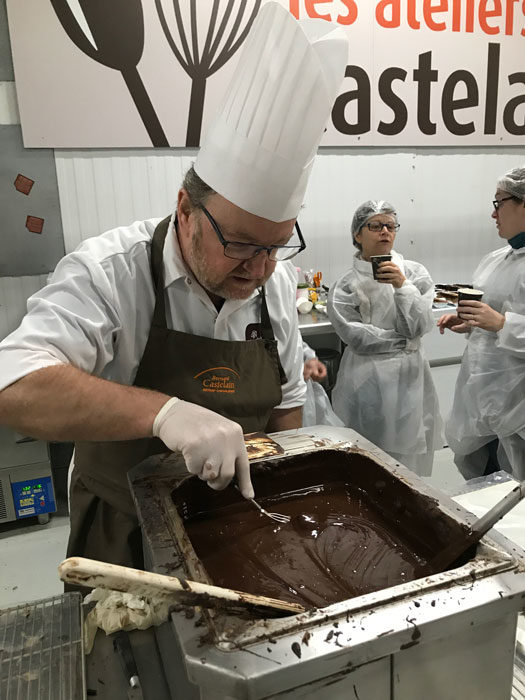 Here he is showing us how to use a pastry bag to create mendiants, which are chocolate patties with chopped fruit and nuts. I love to bake but must confess I have never used a pastry bag. This was a good introduction.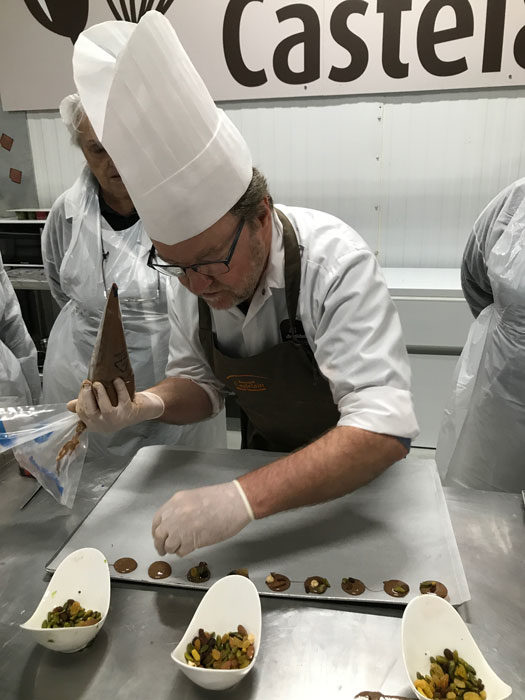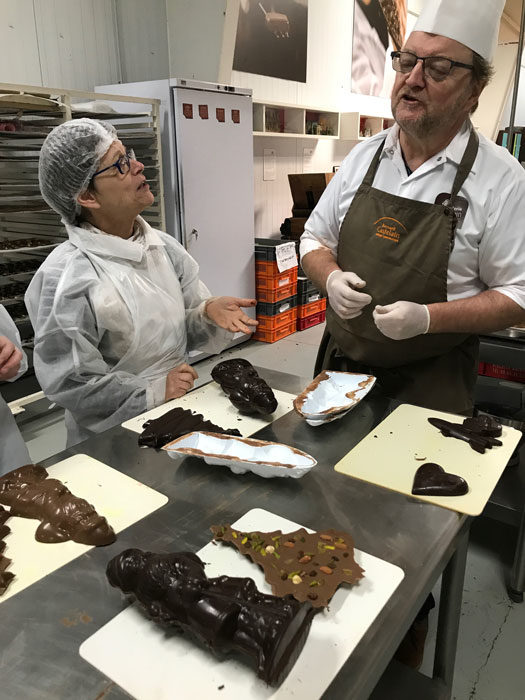 Here are my molded candies: a Christmas tree, and for sheer fun, Santa riding a space ship. You can see the candy across from mine shows the fruit and nuts we put in. You could make a two-part molded piece like the heart next to the tree and fill it with small candies. But I knew that would never make it on the plane ride home without shattering into little pieces. By the time the nine of us finished, we had hundreds of candies to divide up amongst ourselves to take home!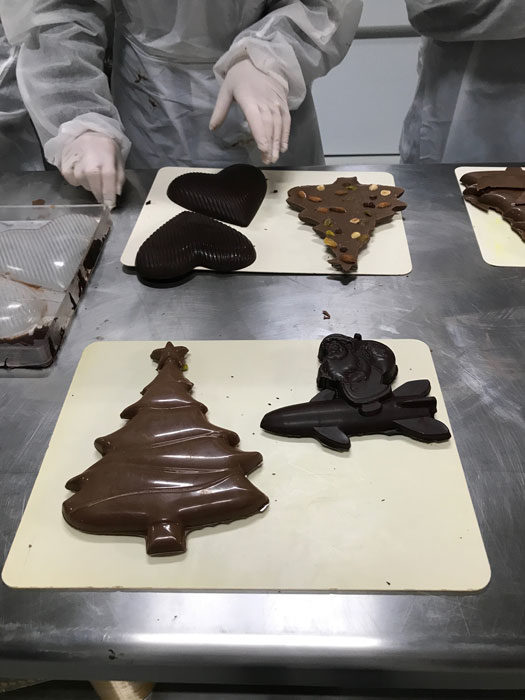 Chocolaterie Castelain is a feast for the eyes. The shop is beautifully decorated and the variety of chocolates makes it impossible to leave without buying some.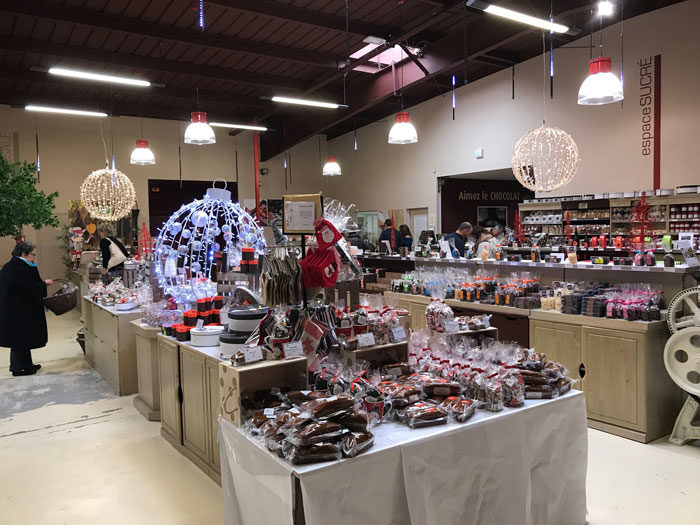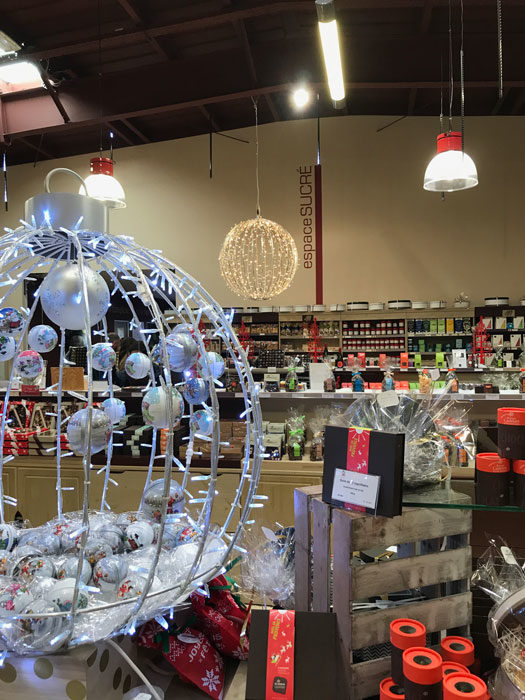 Chateauneuf has it's own small Marché de Noêl, and to my surprise the village really rolls out the red carpet for the two-day event.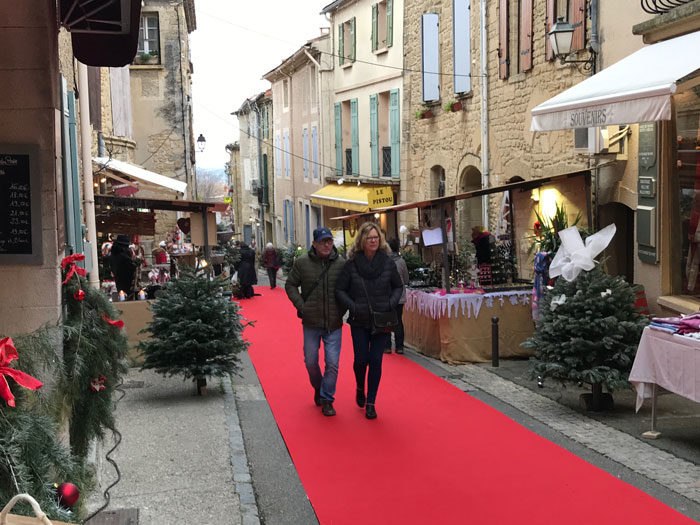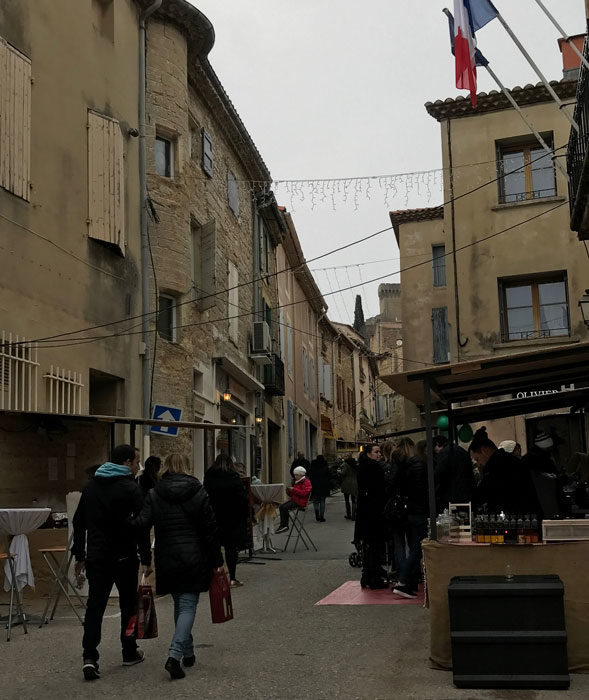 A number of home and shop windows were decorated for the holidays, but what was surprising, was that the decorations are on the outside of the windows.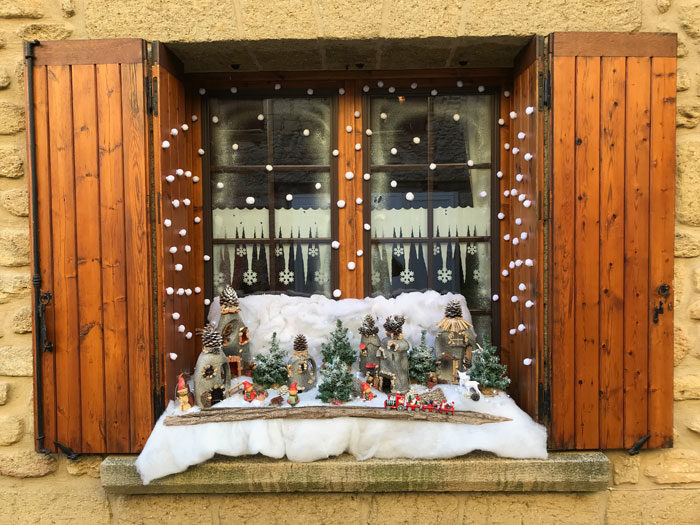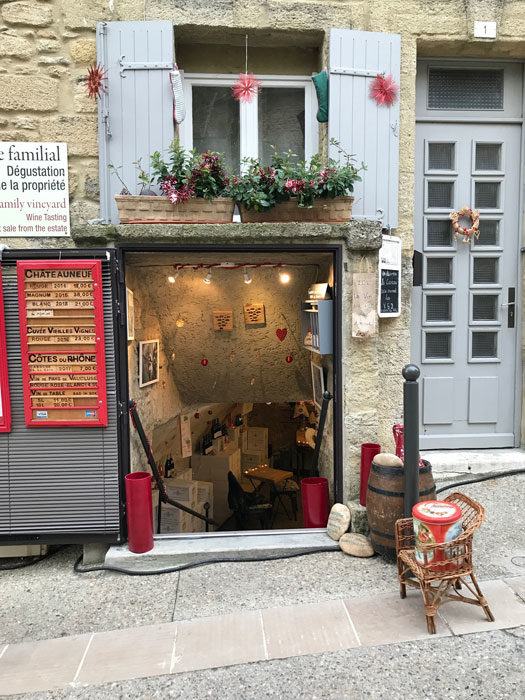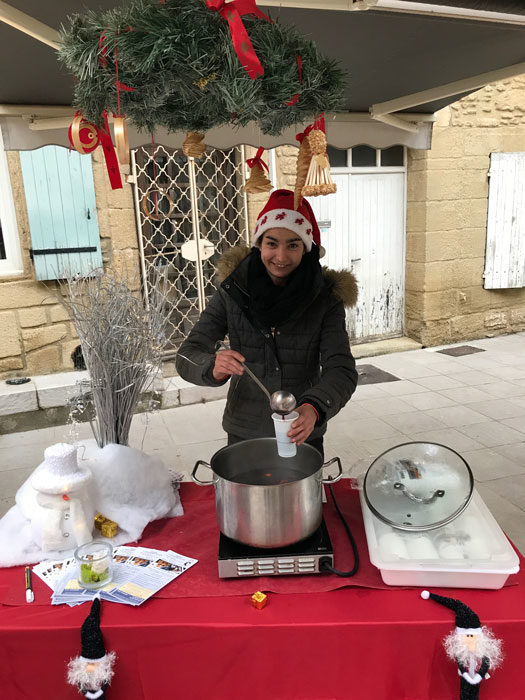 In the previous post, I talked about the traditional Provençal crèche and showed one from the Cavaillon Christmas market. Chateauneuf's crèche is in the church, and it's big and impressive. You can see how large the figures are, and they appear quite old.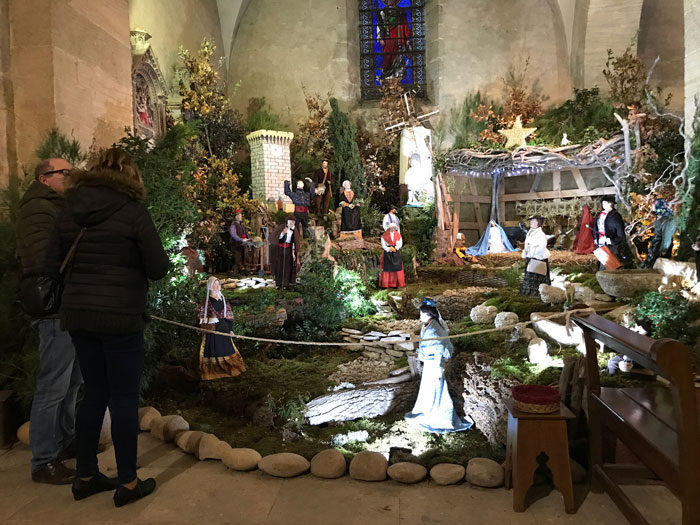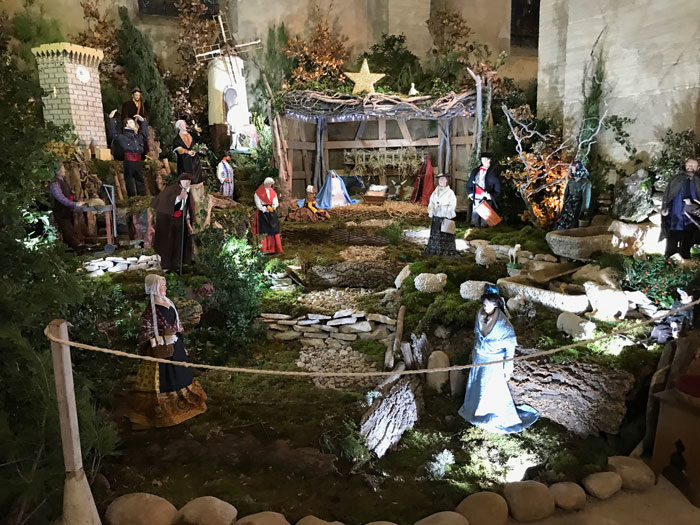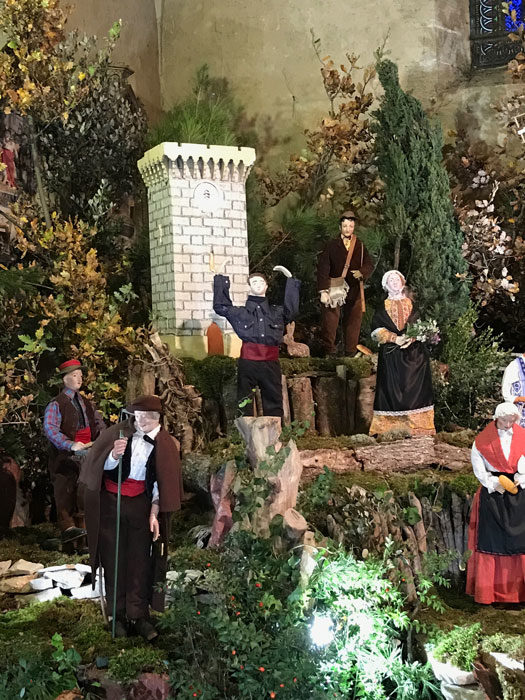 A lovely touch was hearing the choir practice for an upcoming event.