I'm a day late where the holiday is concerned but it couldn't be helped. We were in France for two weeks to visit the Marchés de Noël in the neighboring towns and villages near where we were staying. When my late husband and I lived in France we went to Strasbourg in the Alsace region to visit the largest Christmas market in the country. The stands were filled with finely crafted items done by amazing artisans. I still recall strolling around the market in the evenings, sipping warm spiced wine under twinkling white lights. The markets of Provence are much smaller and run for only a few days, but this makes them more tranquil and parking much easier. I would have posted while Mike and I were there, but the internet we were supposed to have failed. After spending more time than I care to remember talking to France/Orange Telecom in French, trying to get the service restored and being assured it would happen, it never did. And may I add I'm not fluent. I was mentally exhausted by the end of several conversations.
First up are photos from Cavaillon, which is famous for its melons, which resemble small canteloupe. The picture below is the entrance to the charming market with the cottage where Père Noël greeted the children.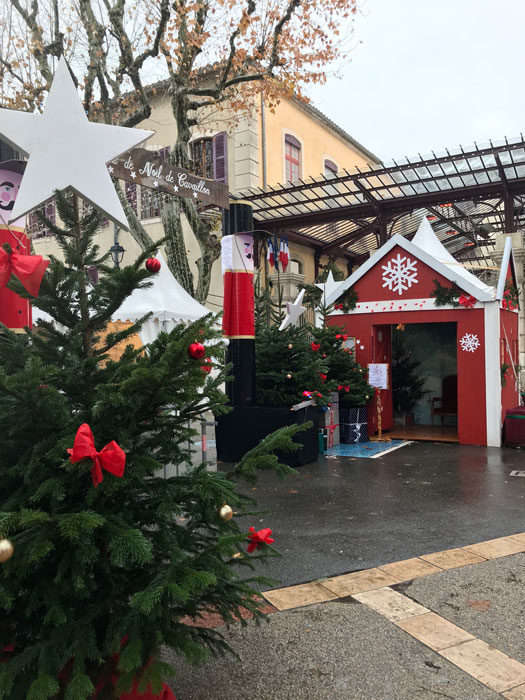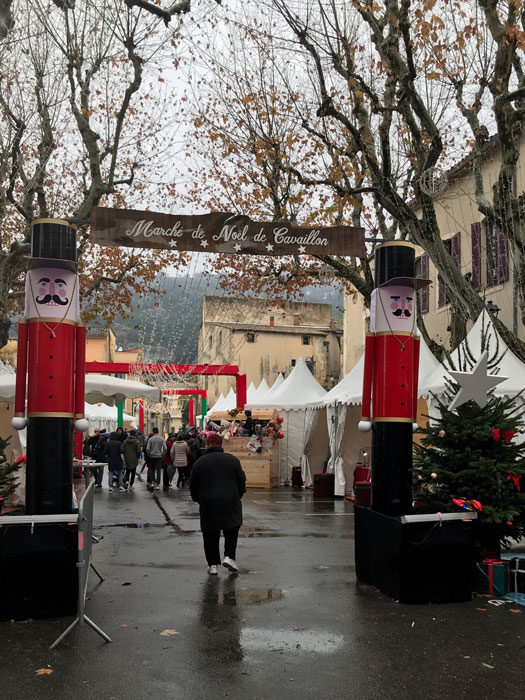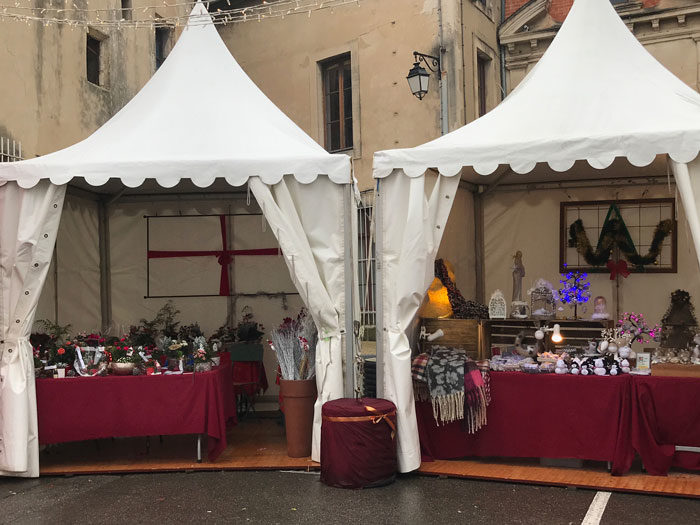 The crèches in this part of France are unique in that they depict the Nativity scene in a traditional 19th century Provençal village. All of the pieces are created from clay, with the figures in the village, called santons, representing villagers from all walks of life, such as the miller, the butcher, or the baker.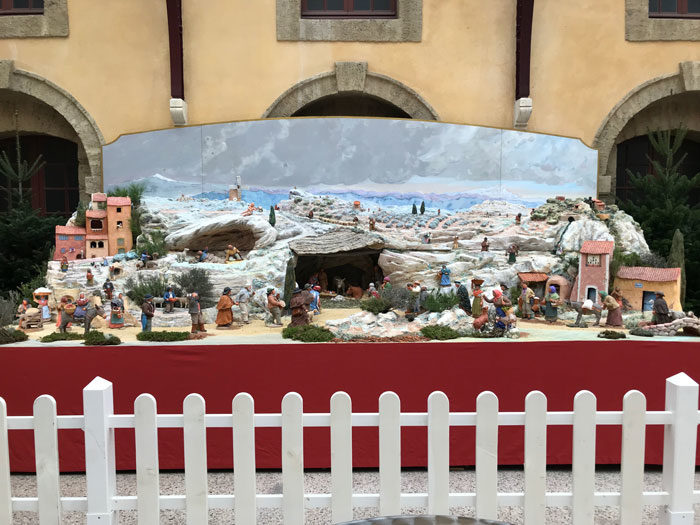 The Cavaillon market even had live animals to highlight the Nativity scene. As you can see, it was lunch time, so all I got was a shot of their rear ends.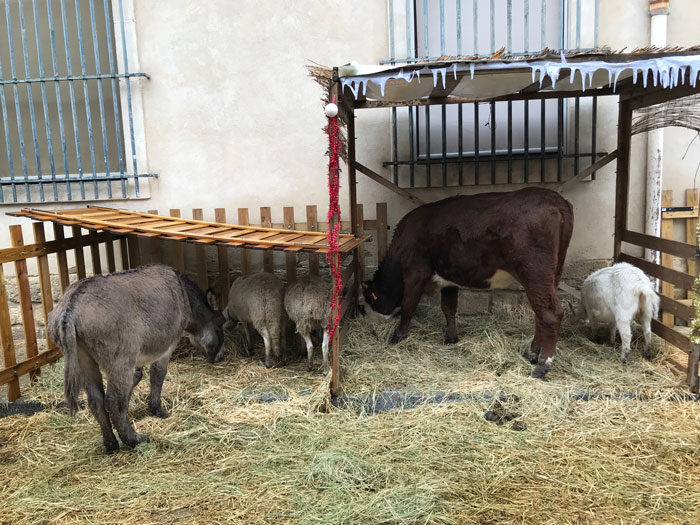 The photo op was a giant rocking horse you could climb up and sit on. It had been raining, so the seat was wet. Nor could I convince Mike to get on for a more entertaining picture.