While in France for the holidays, Mike and I traveled two hours north to a unique site my French teacher, Sylvain Frémaux, had told me about a called Le Palais Idéal du Facteur Cheval or The Ideal Palace of the Postman Cheval. (If you read French, cheval means horse and is his actual last name). It's located in a village called Hauterives and was created by a postman named Ferdinand Cheval. To call his creation a labor of love does not do it justice. He spent 33 years or 10,000 days and 93,000 hours working by himself, with no other help, to complete his palace. He built it in his vegetable garden from quartz, shells and other local materials. The only things he bought to construct it were concrete and lime.
Cheval wanted to be buried there but was denied, so then he spent another 8 years building his tomb in the village cemetery. I was fascinated by the variety of styles he included in his work. They were inspired by the pictures he saw on postcards which he delivered on his daily 20 plus mile route. Postacards were a "new invention" at the time and contained photos of far-off places.
While some thought he was crazy at the time, the palace is considered a world reference of outsider art and was declared a historical monument of naive art in 1969, having been admired by Picasso, Ernst, and de Saint-Phalle among others. There is a well-done museum next to the Palace with photos of Cheval, a description of the work's progression, and artwork that pays homage to him and his work.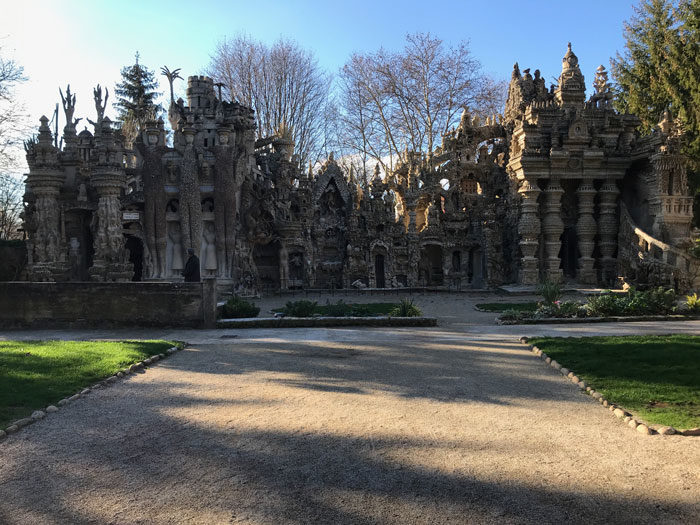 The Palace has numerous small grottoes you can peer into. Cheval expressed his thoughts and philosophies freely.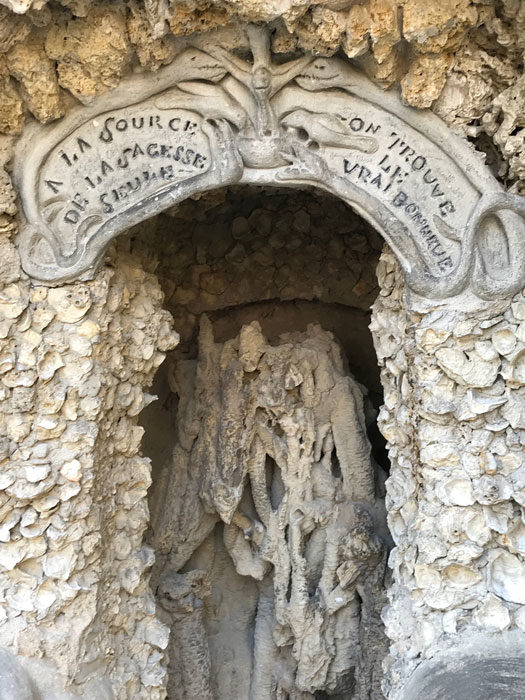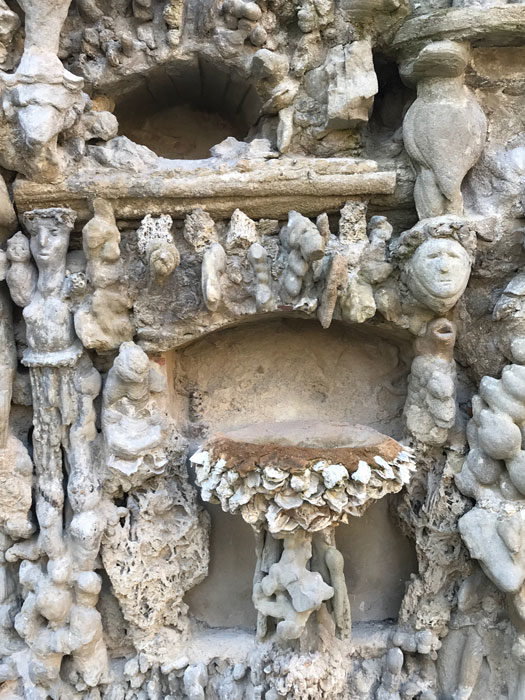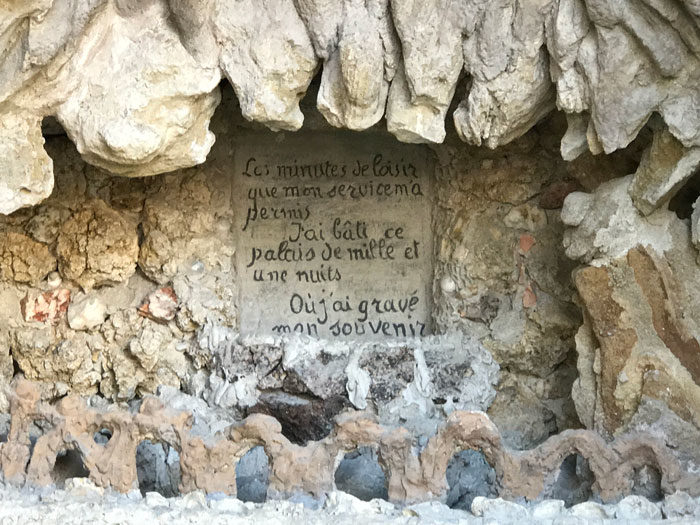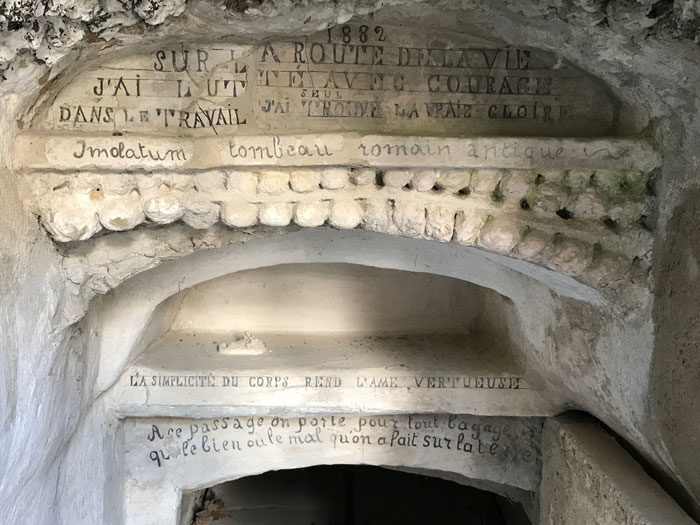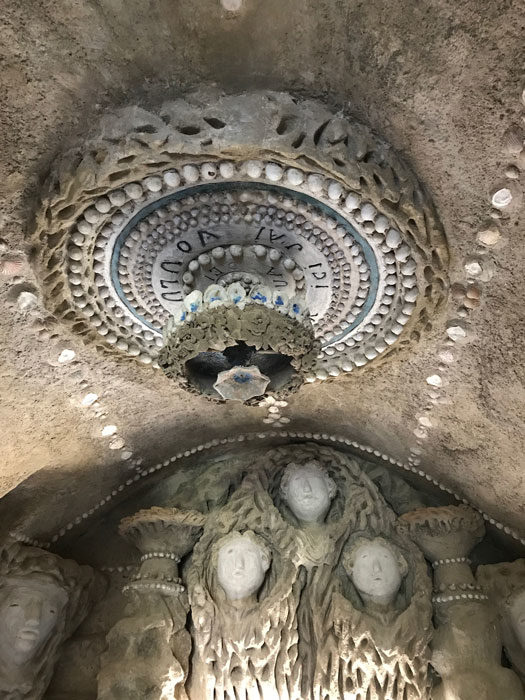 I was fascinated by all of the fanciful figures and decorative elements.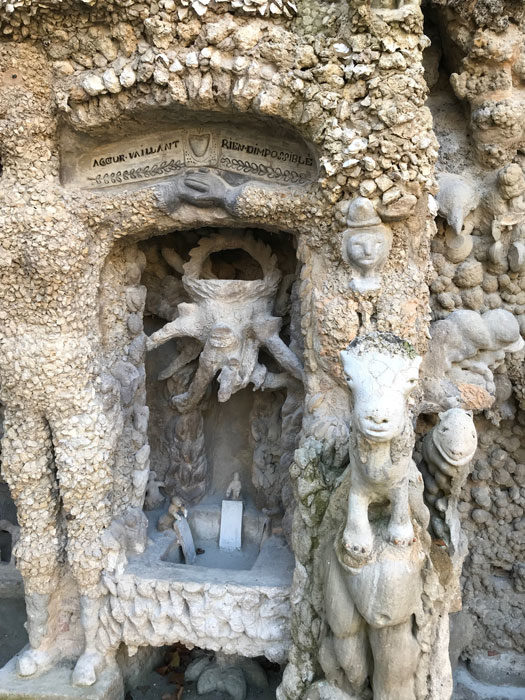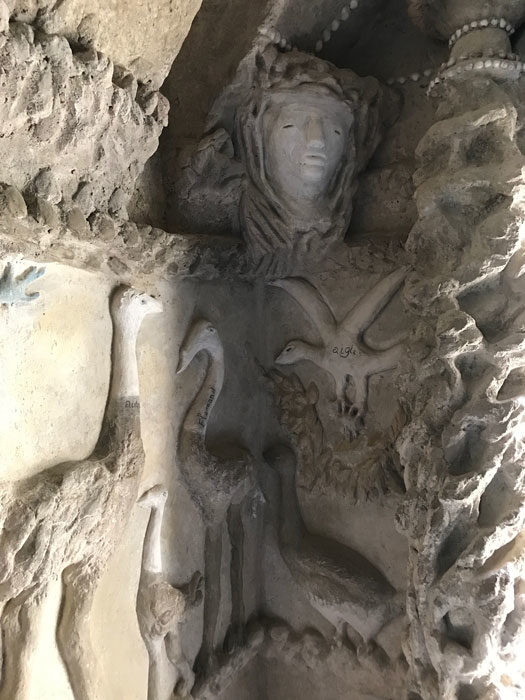 Surprisingly enough, visitors can climb the stairs and walk through the second story to view the elements up close. One of Cheval's goals was to have rain water flow through the palace through specific paths which you can see when you are up on top. That, of course, has caused some wear issues, which the organization that oversees the Palace has repaired.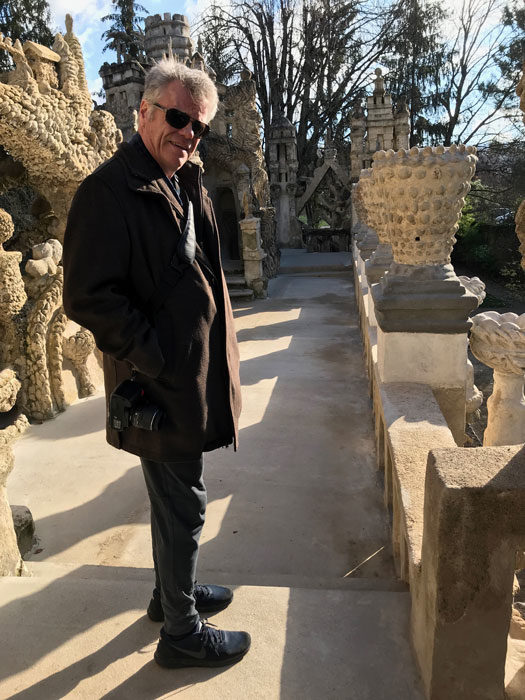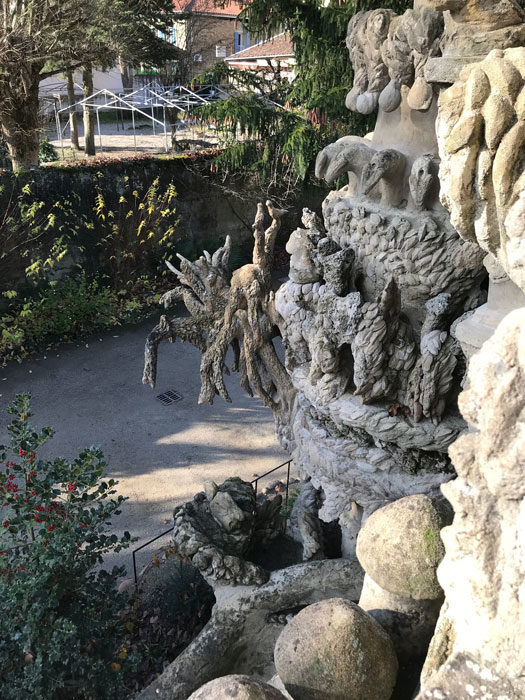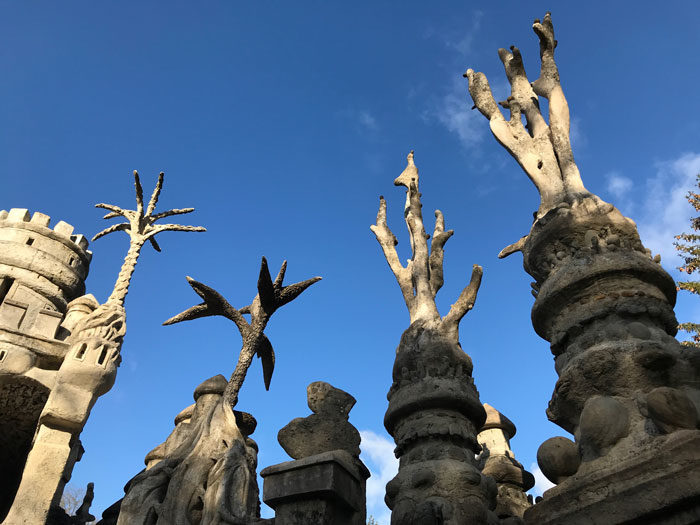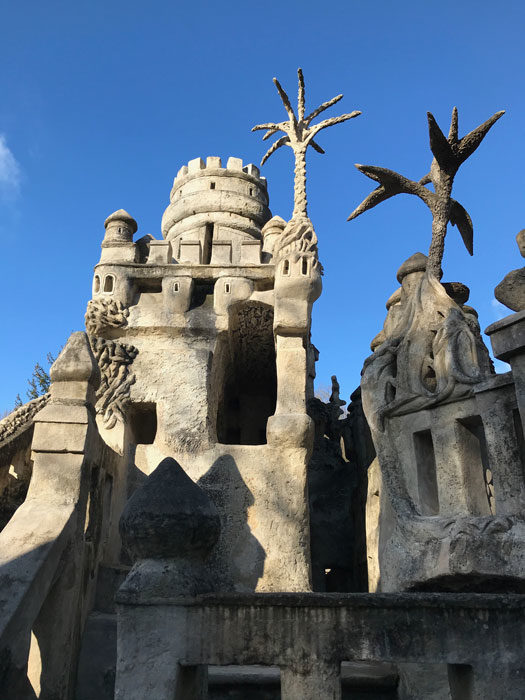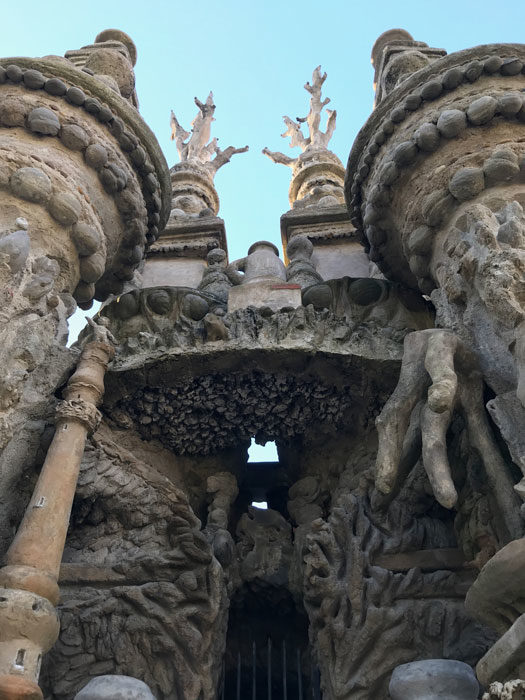 Cheval's sense of grandeur can be appreciated in these two final photos. My favorite element in the palace is the three giants.