You may recall last year I purchased four "vintage" Christmas stocking kits from the bargain table at the Northwest Quilters' Guild Show. I finished the first one late last year. Then in February I started the second one and just finished it. It's from Bucilla and copyrighted 1994, so it's been around a while. Turns out my husband Mike never had a proper stocking so this one has his name embroidered on it. This stocking was a lot of work, because there are two large figures. Everything is stuffed and sequined, including the tiny bird which contains seven pieces. Good grief!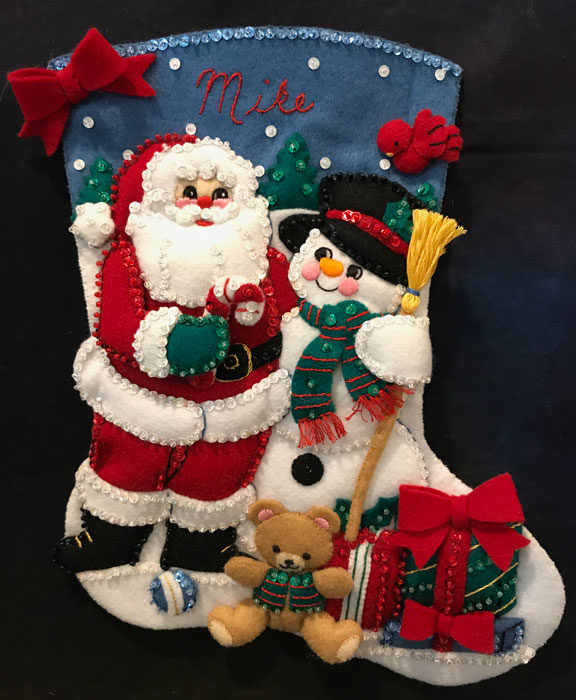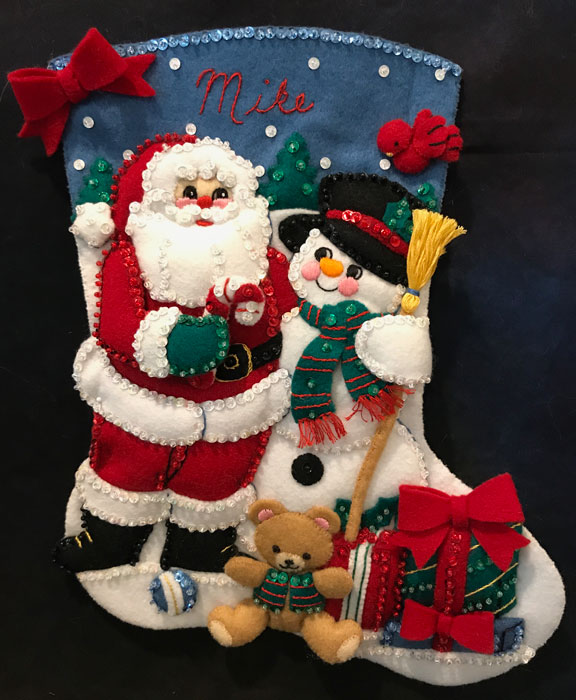 While I've been working on the stocking, I pulled out my one "vintage" quilt top–my only UFO and finished the little bit of appliqué remaining. But I was struggling on how to quilt it. That's partly why I didn't finish the top fourteen years ago; I wasn't sure where I was going with the quilting. I wanted to cross-hatch the background, but the blocks contain a lot of embroidered detail. The number of starts and stops were way more than I wanted to do, and I wasn't willing to quilt through the embroidery. I know quilters do that, but it's not my preference. I considered a variety of fills, but I really wanted to do classic cross-hatching.
Then I spotted a Baltimore Album quilt on-line by and noticed what the makers did. Genuis! Small circles were quilted around the appliqué and cross-hatching completed the large background areas. I thought it was a good solution. In order to stitch small enough circles, I've been practicing on my longarm on a purchased top. I'm hoping to gain muscle memory so when I get ready to quilt my more important top, I'll be ready.
Here are photos of my top, all wrinkled from being in a drawer all this time. The blocks are Elie Sienkewicz and the border is my design. I also added silk ribbon embroidery in some blocks.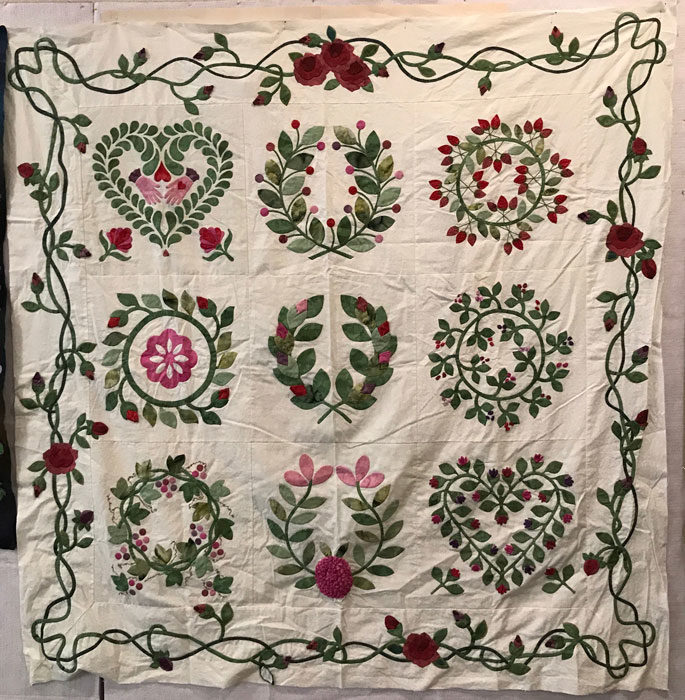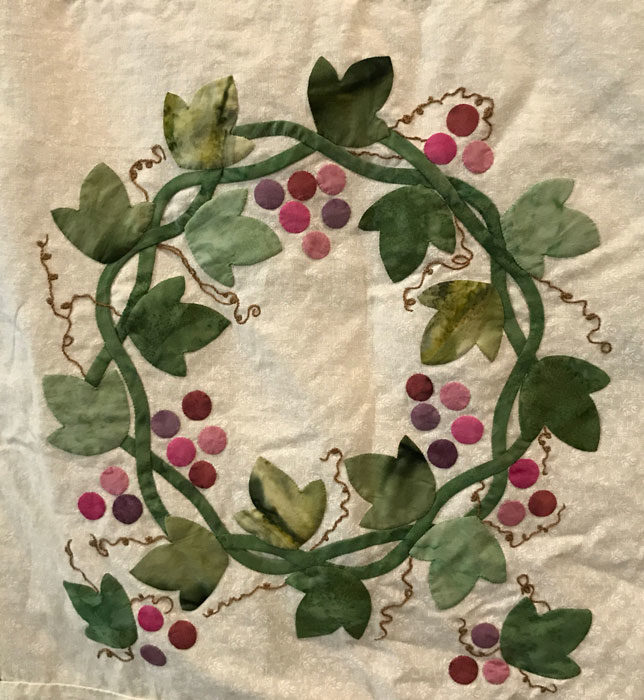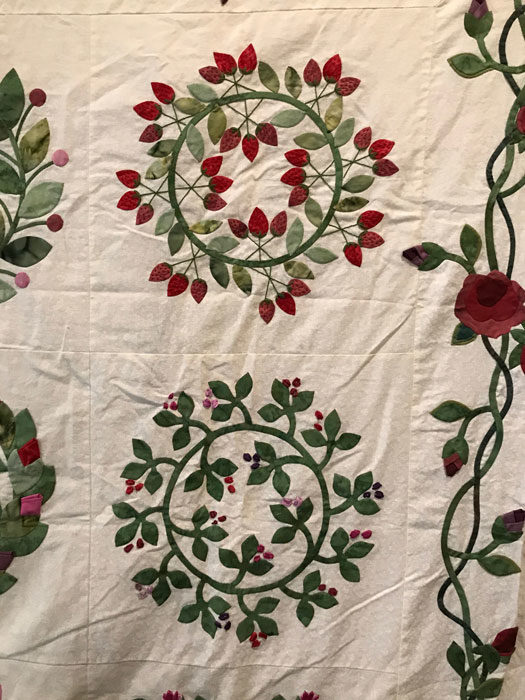 Here is the quilt that has inspired my quilting design. It's called "Seasons of Love." I'm uncertain of the makers' names as I can't clearly read them.