I've had the pleasure of judging five shows so far this spring, which has put me behind in posting images of some of the winning quilts, as well as some of my favorites.
Umpqua Valley Quilters Guild in Roseburg expanded their show this year, adding classes and special exhibits. Linda Schmidt from Dublin, CA was the guest artist. She brought thirty quilts and a number of wearable art pieces. During the show, she did presentations on her techniques. She could be a great speaker and workshop presenter for interested guilds. Here is some of her work.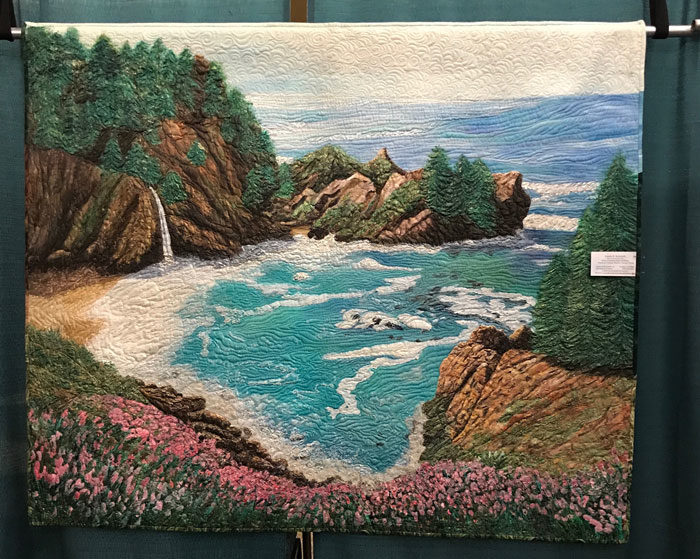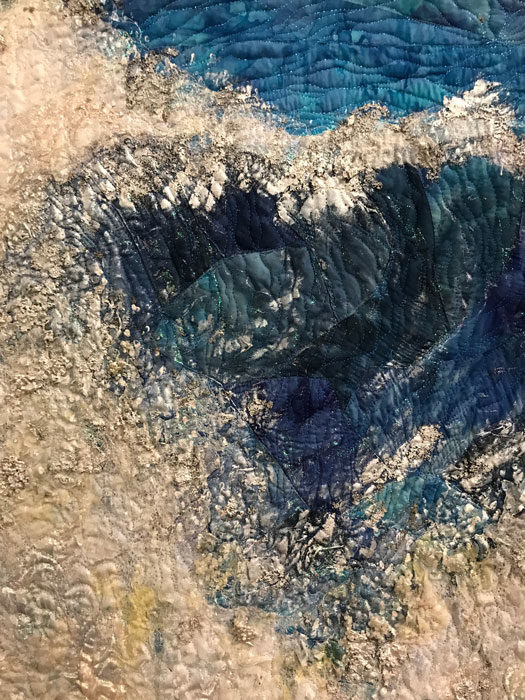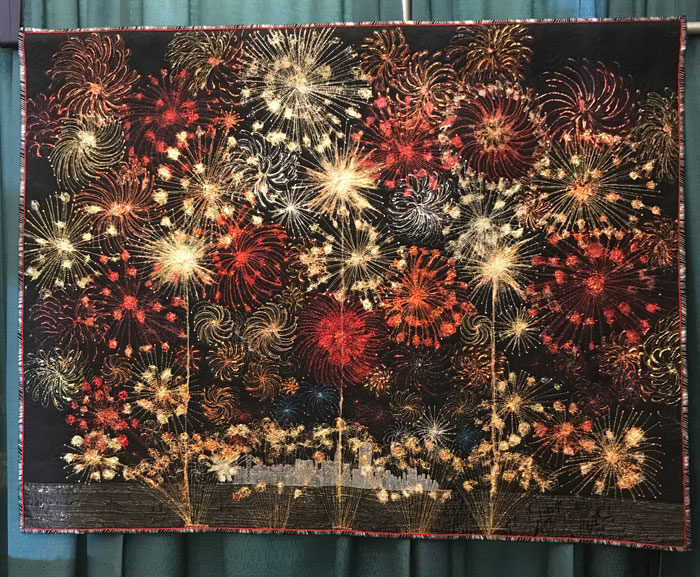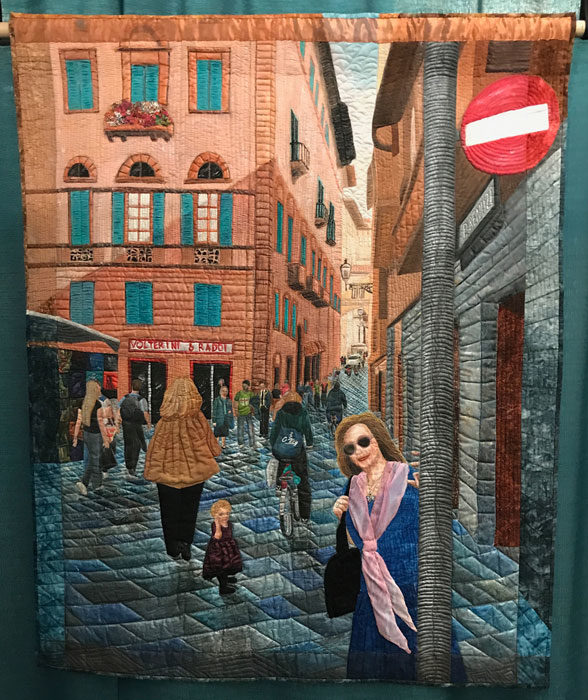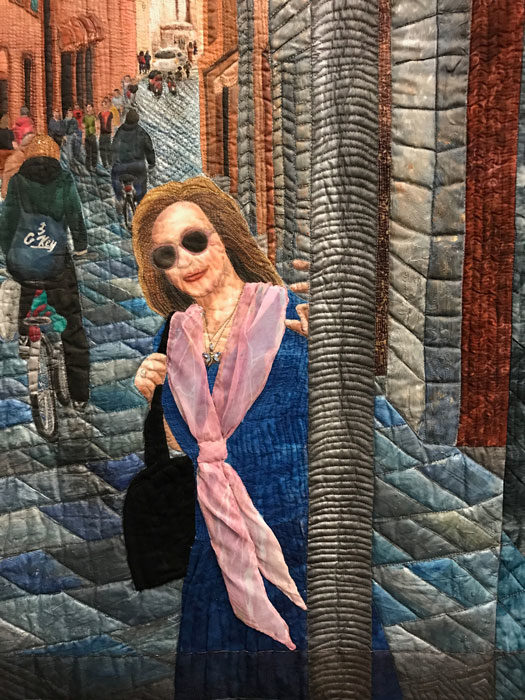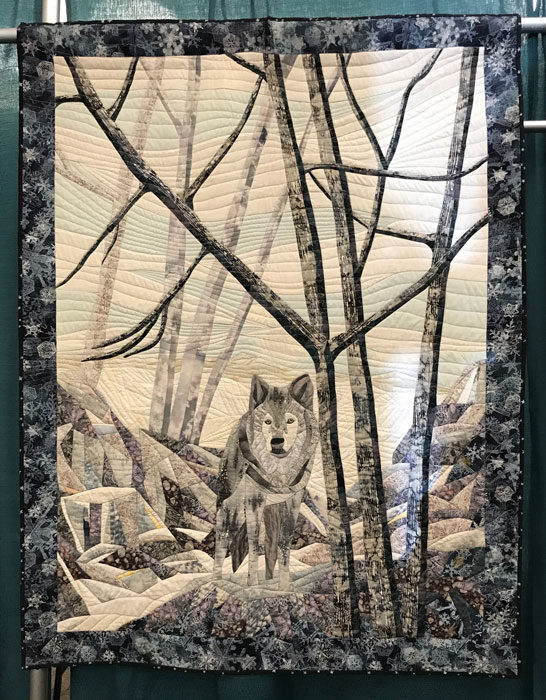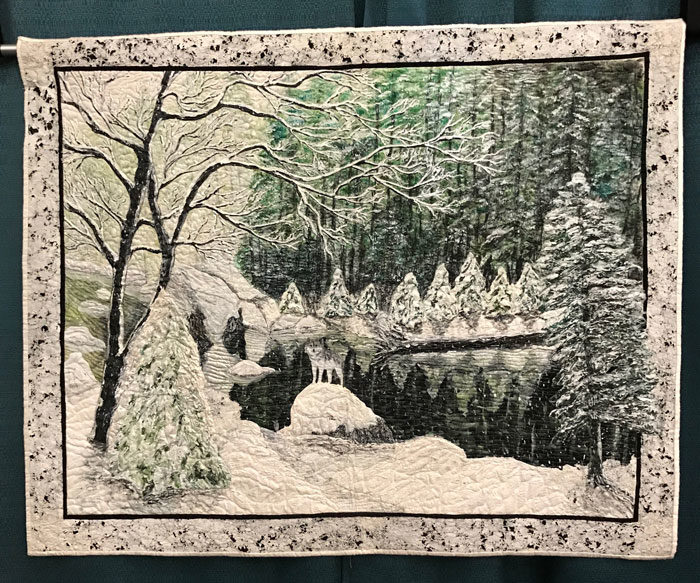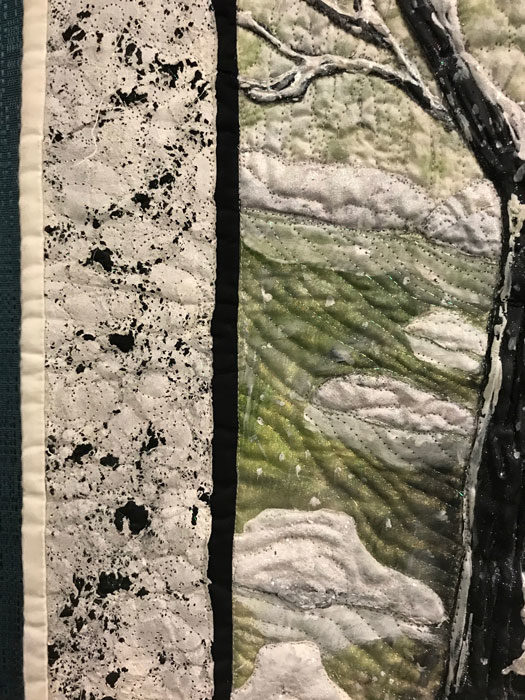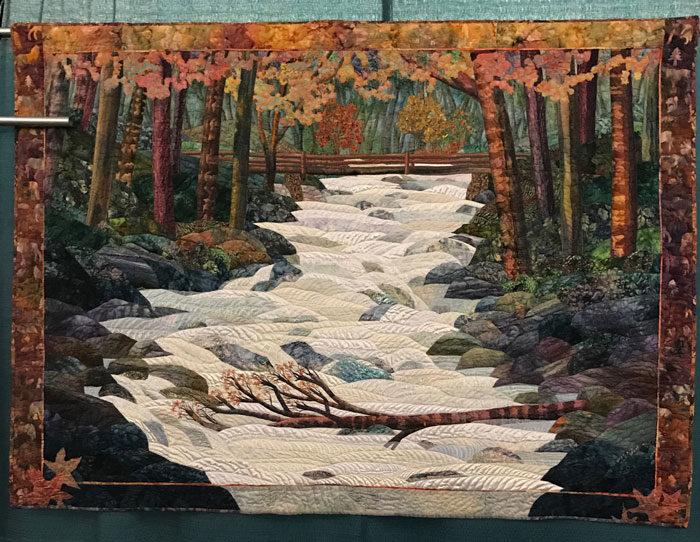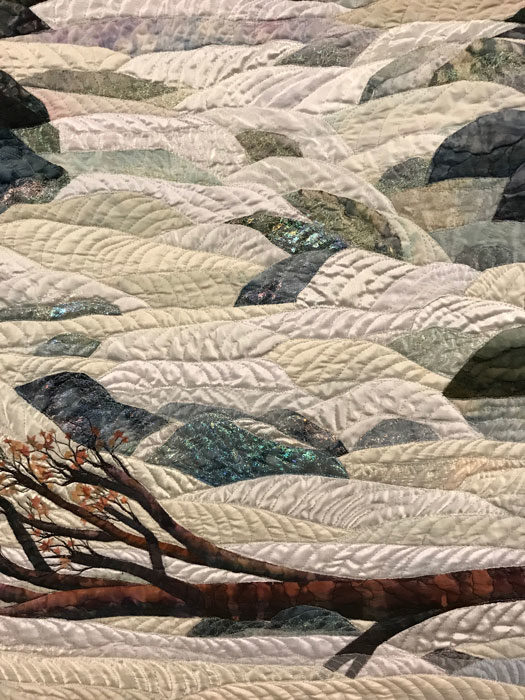 This was my favorite piece depicting Mont St. Michel in northern France.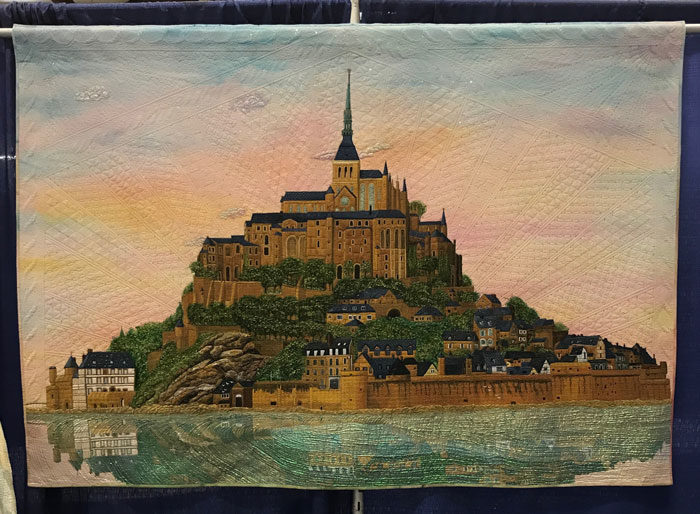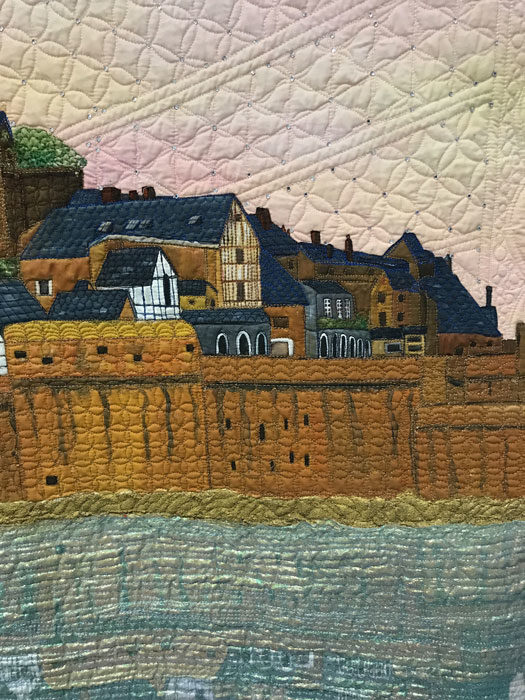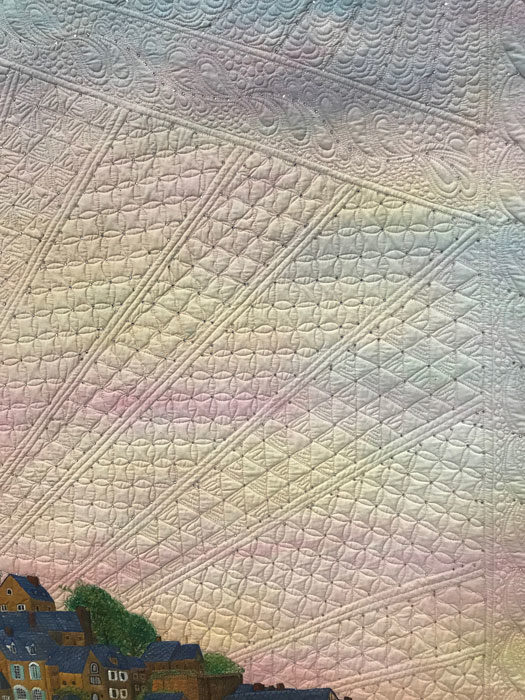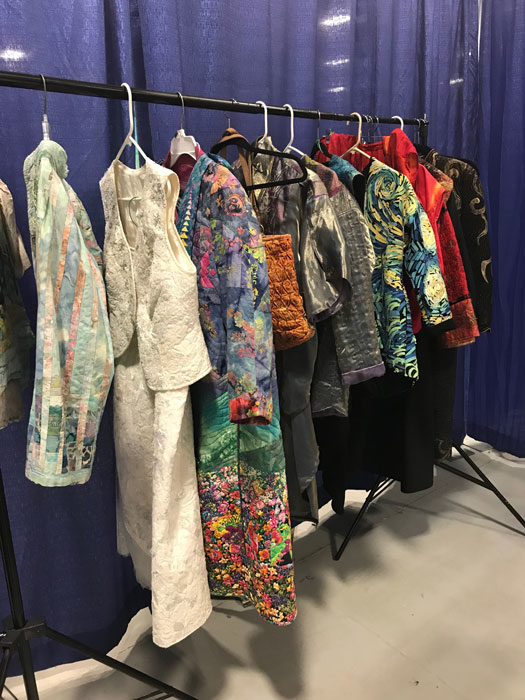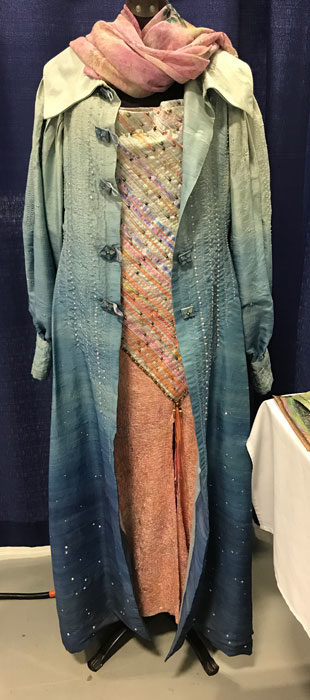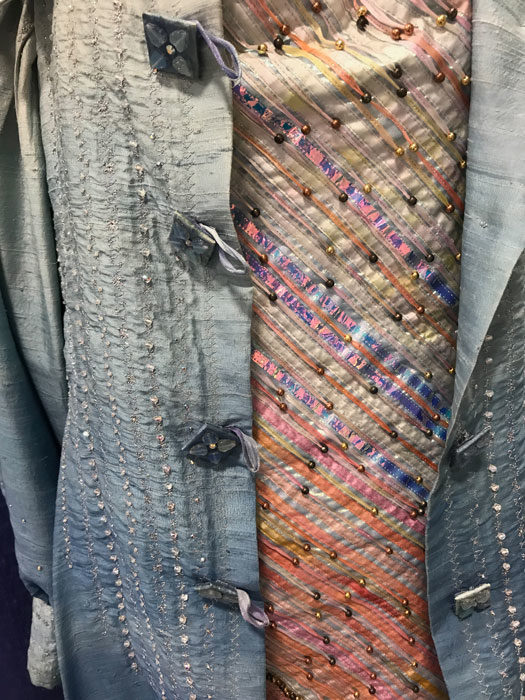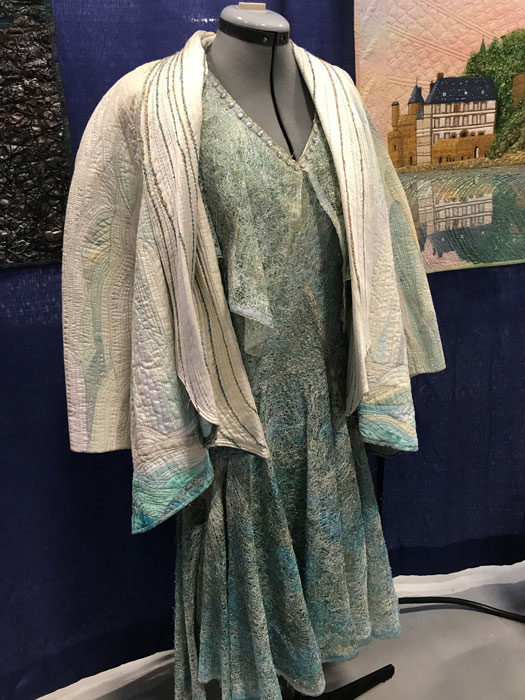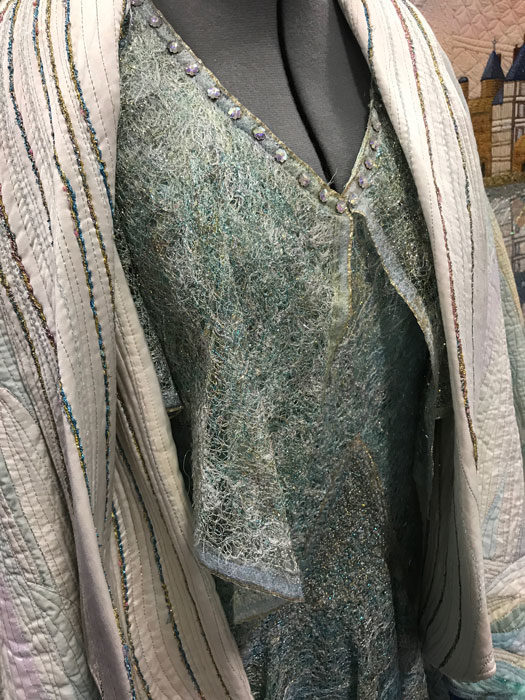 Winning quilts from the show.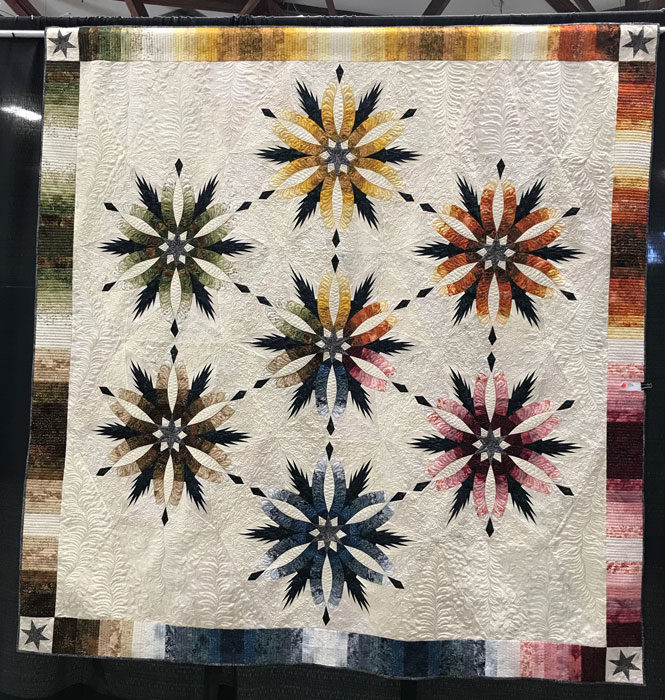 My judge's choice features images of the Golden Gate Bridge and is in one of my favorite color palettes of yellow and black, which is so graphic. I appreciate the X blocks, which refer to the bridge's construction.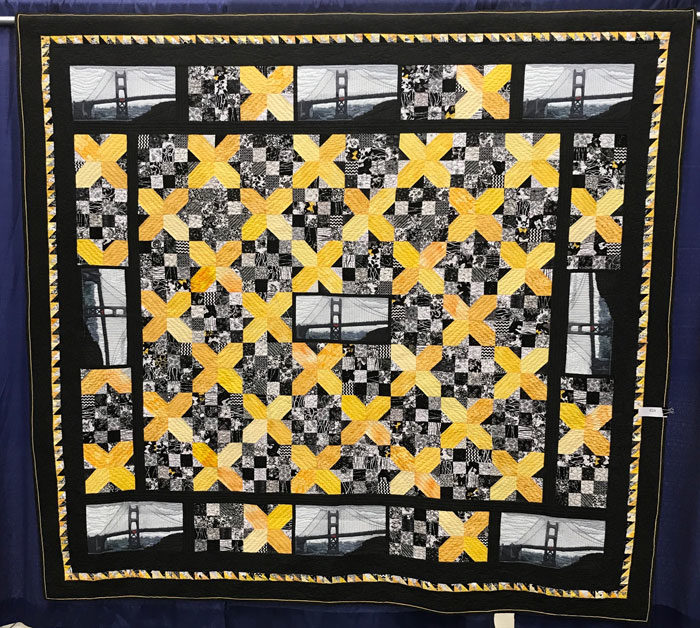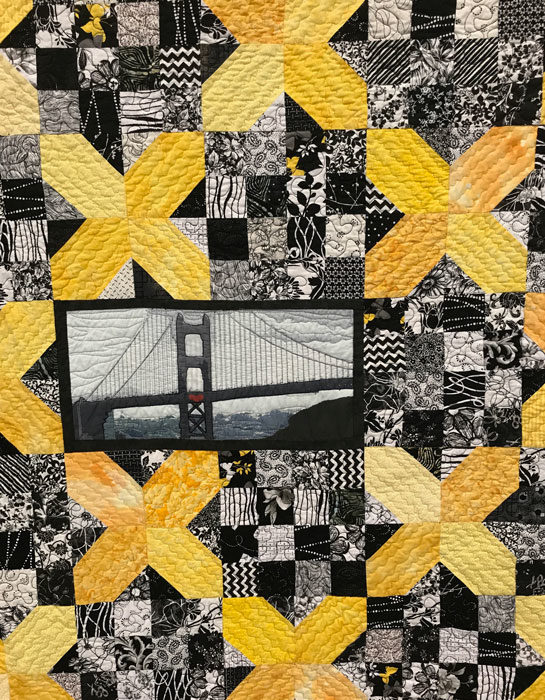 I really found this original design by Grace Anderson highly successful from the asymmetrical composition to the Broderie Perse to the quilting designs and beadwork. She earned a first in her category.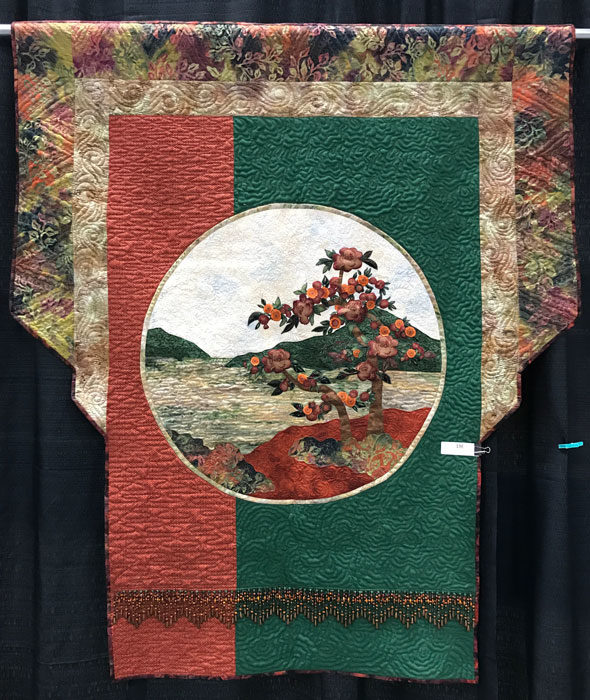 The next three quilts are patterns, which I thought were well done both in color and fabric choices and workmanship.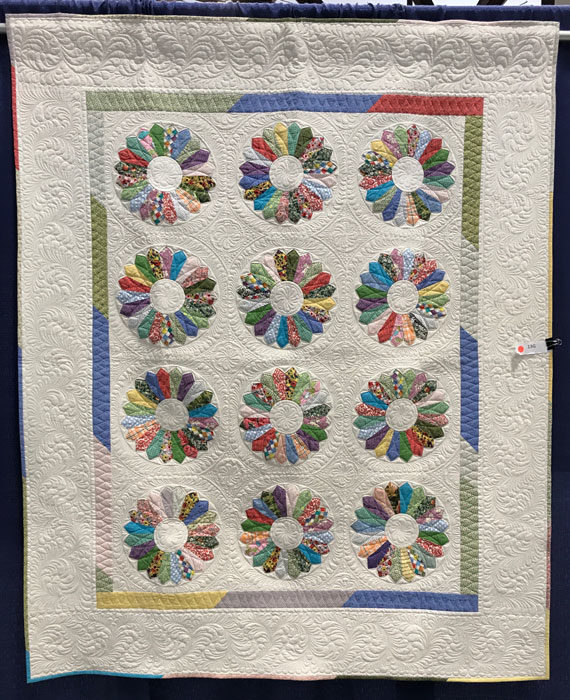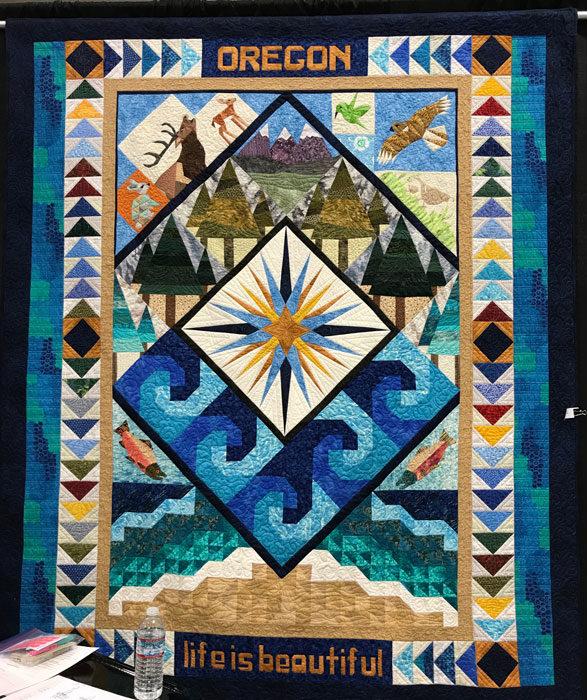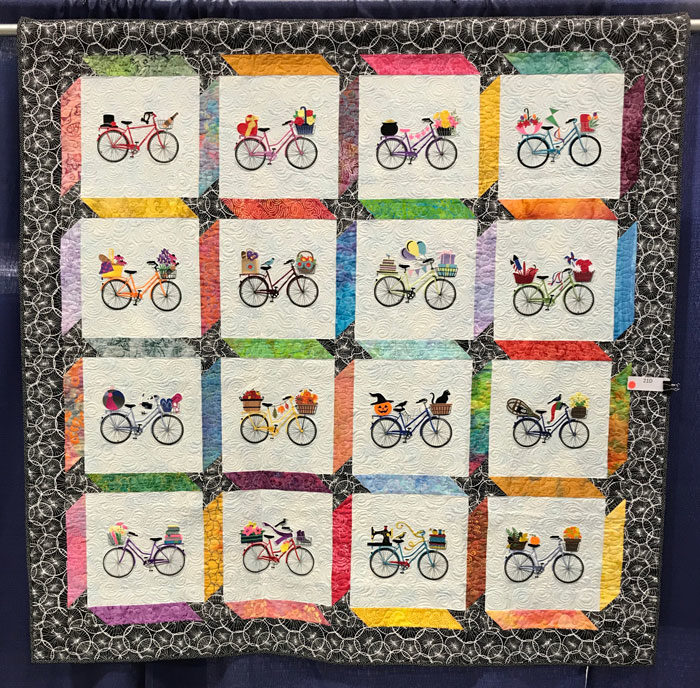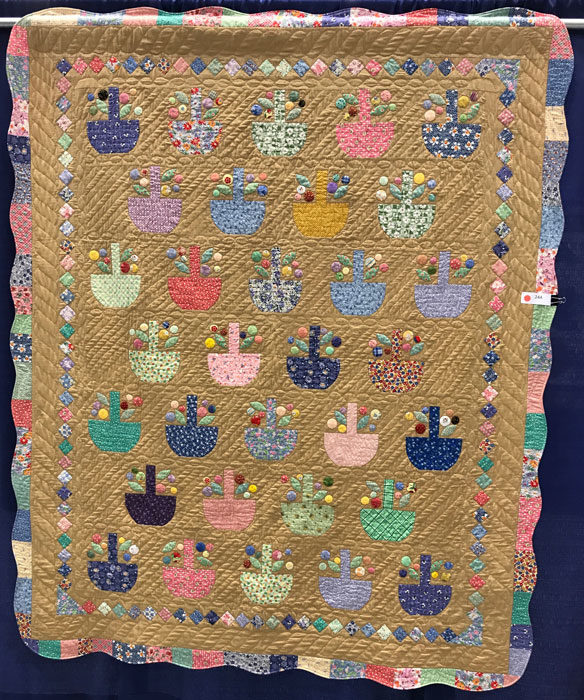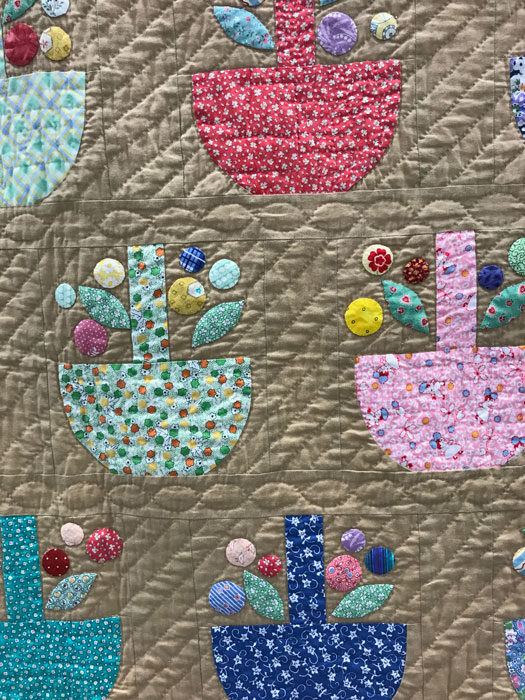 A week later I judged nearly 200 quilts for the Rogue Valley Piecemakers in Grants Pass in southern Oregon. Best of Show was won by Cathy Penland with a landscape quilt she began at a workshop in Lake Tahoe. I've included detail shots of the variety of textural techniques she incorporated.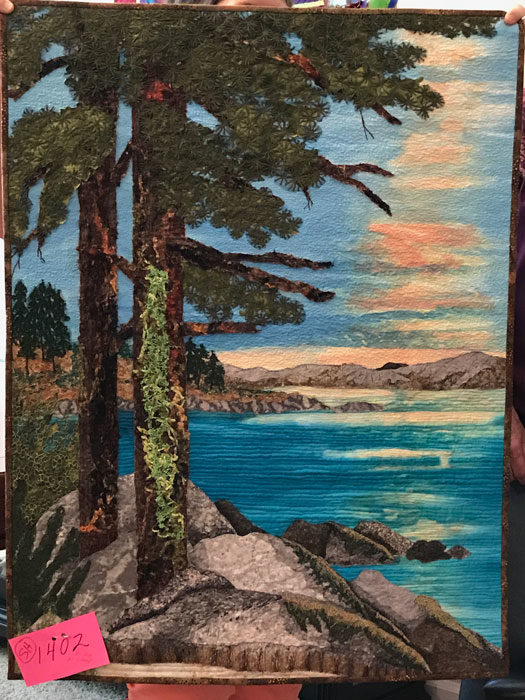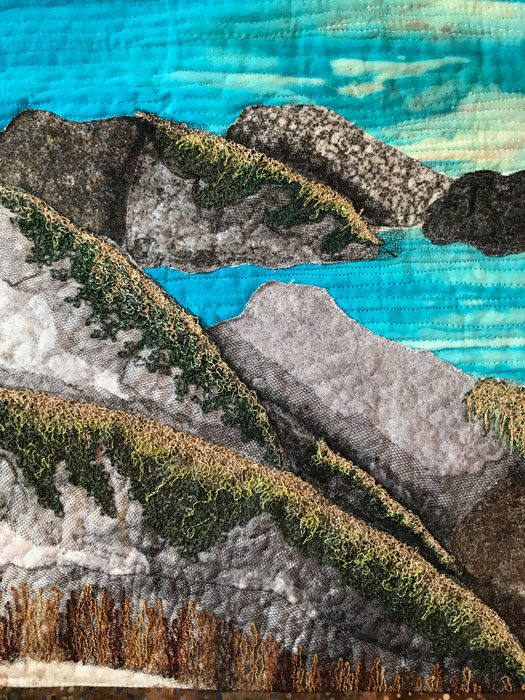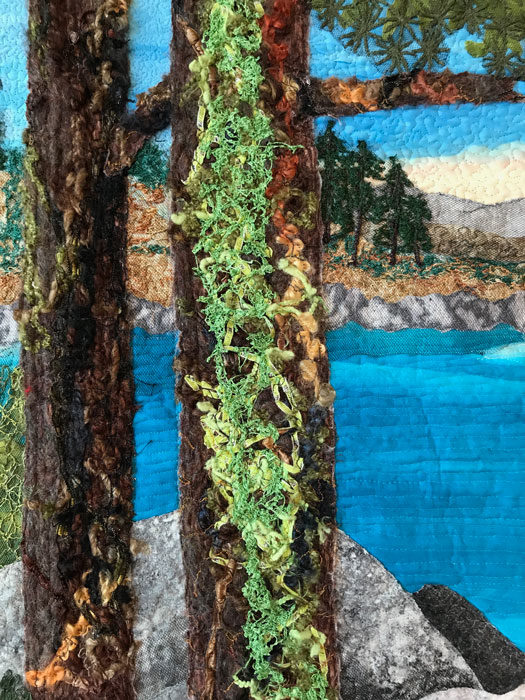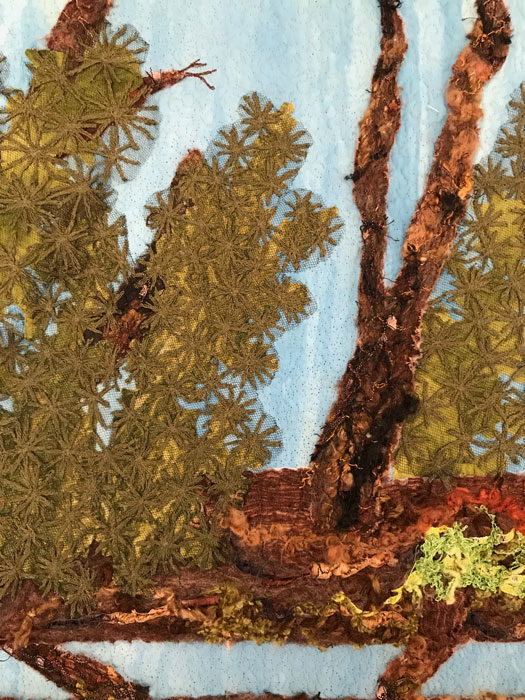 Carol Dickson executed a threadplay portrait of her parents from the 1950s. The quilt was recently exhibited at the spring Paducah show. Her pebble work was exquisite.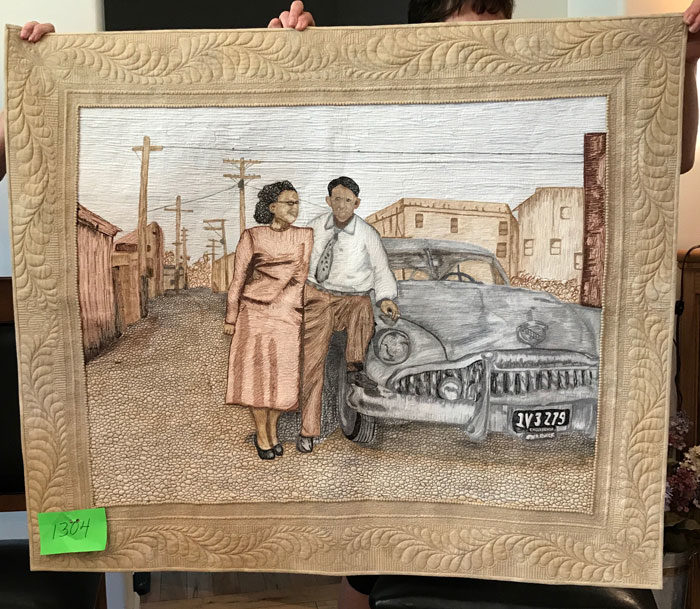 The Piecemakers theme this year was Wild Things and the President's challenge "All Creatures Big and Small". I loved this dimensional piece created by Brenda Ferrario. The giant ants are amazing and the lizard so cool.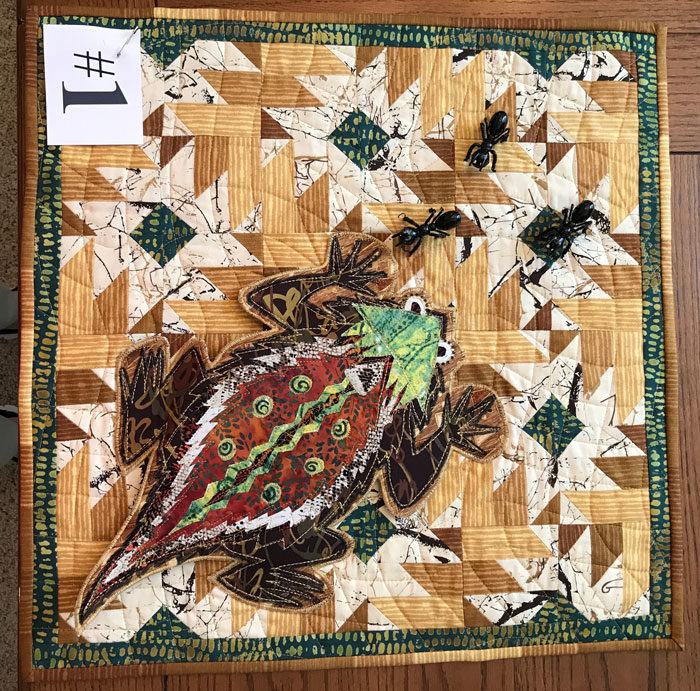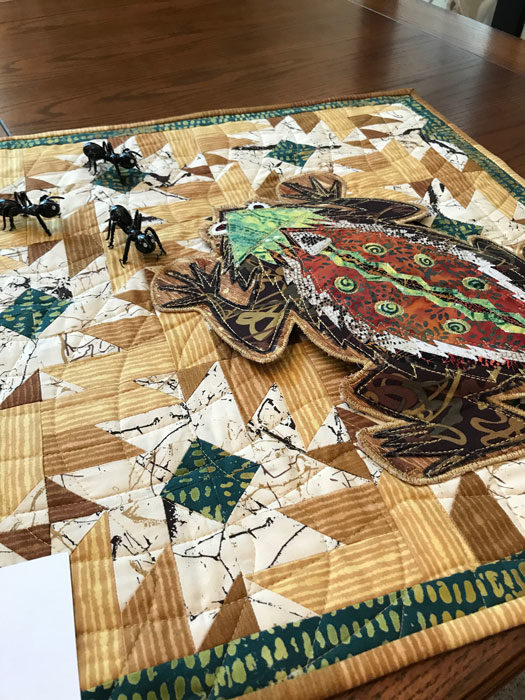 Lastly, here is the raffle quilt for Northwest Quilters Guild's 2020 quilt show. I like the color palette. This year's quilt contained dark colors. It's nice to see light and bright, and yellow is my favorite color. As usual, a rose motif is somewhere within the quilt to honor Portland, the City of Roses.