Will this quilt top ever be done? Not any time soon. I've put in embroidery and taken out the stitches. I stitched new stitches and took some of those out. Here's the progress on panel one.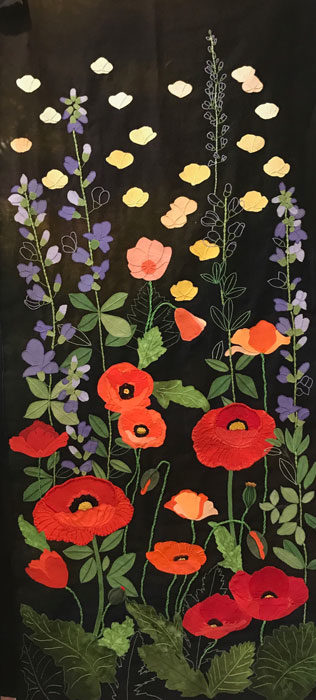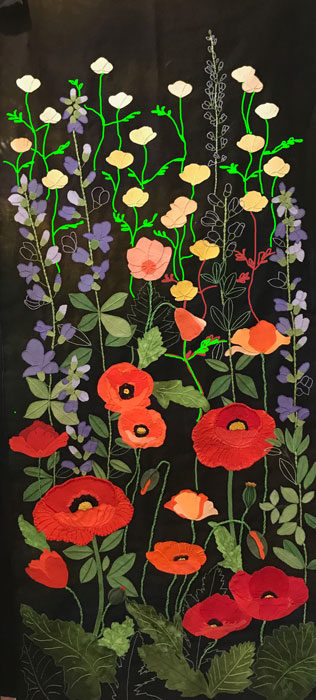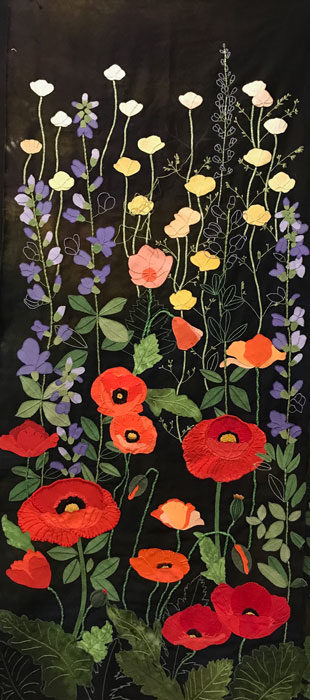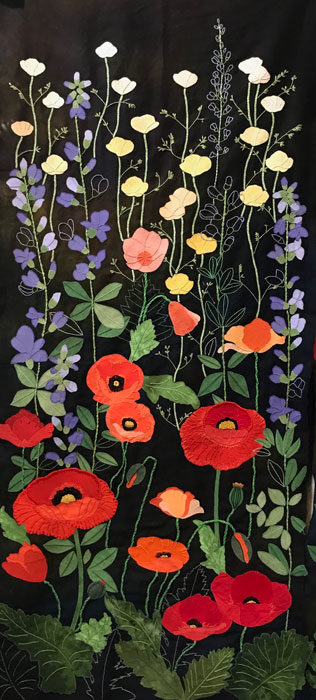 I see I need to bring the stems of the small flowers down through the lower section. Otherwise, the composition looks like two separate quilts.
Here's the large panel in progress.