Northwest Quilters' Guild hosted quilter and blogger Lori DeJarrett as our guest speaker. Her blog is Humble Quilts and the title of her presentation was "Ten Reasons Why I Quilt."  Two which come to mind are to celebrate a friend or family member and to challenge herself with a new technique, reasons all quilters can relate to. Lori is a traditional quilter who likes to make do with fabrics on hand. When she buys fabrics, she looks for sales, saying "I never pay full price." Many of the quilts she showed are scrappy. While my work is the complete opposite of hers, I really enjoyed her presentation. I like all kinds of quilts, whether they are the type I make or not. It also helps Lori is an entertaining speaker.
She was frank explaining her triangles don't always have sharp points–something we should all keep in mind regarding our quilts and fiber art. Perfection isn't the end goal but rather the pleasure in the making.
Lori issues challenges many of her readers participate in. If that is something that interests you, check her blog out. I should also add, she lives in Madras in eastern Oregon, in the heart of the solar eclipse path. Looking at her latest blog post, she is ready for it.
I wish I had been able to take better photos, but the quilts weren't held very taut or straight. You can also see I got the back of the same three peoples' heads over and over!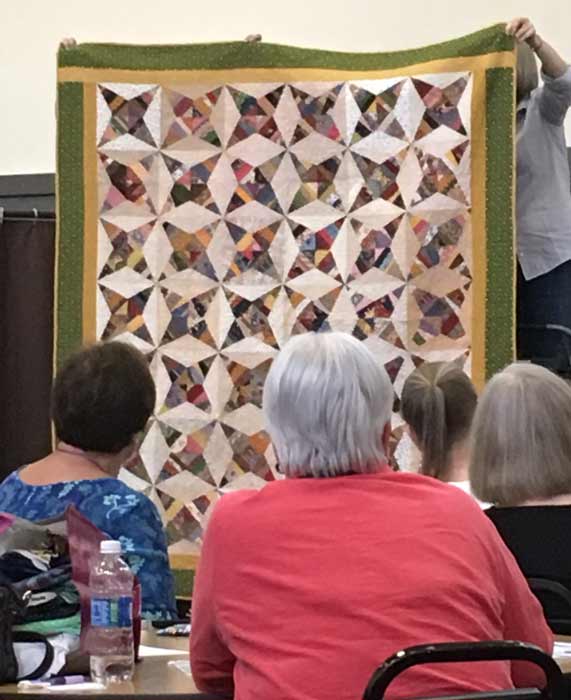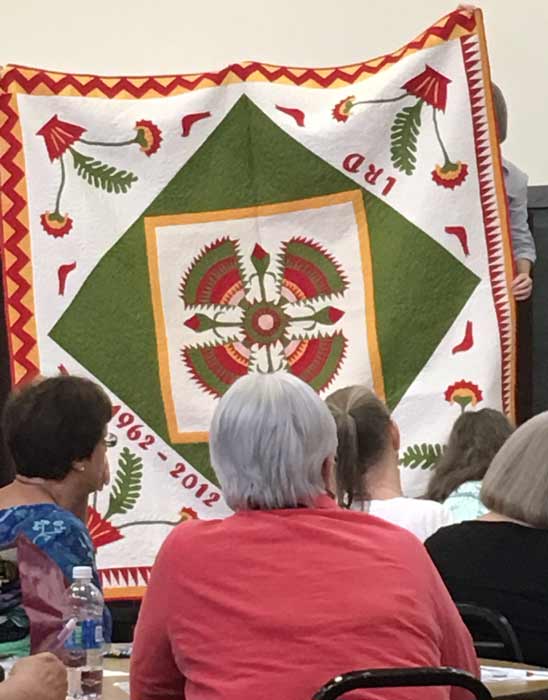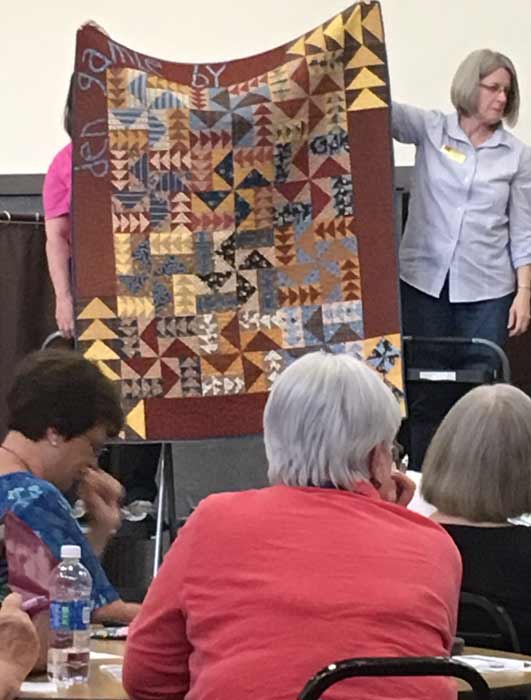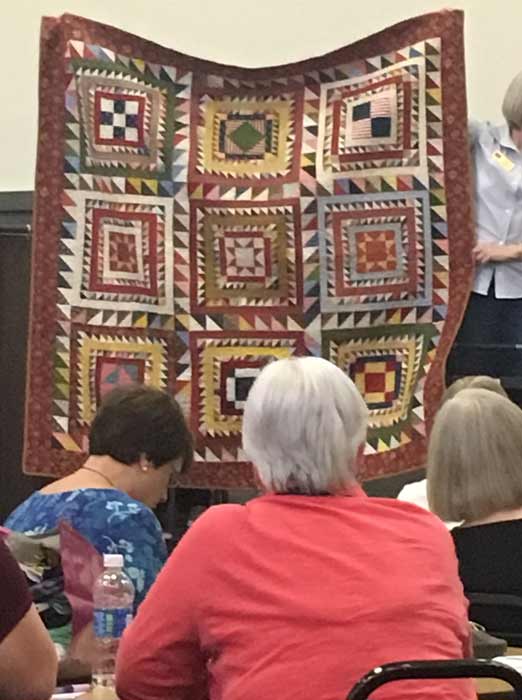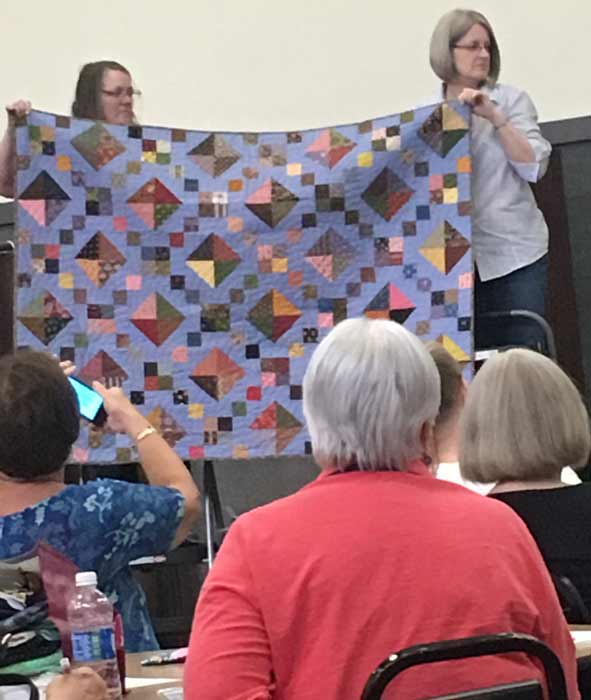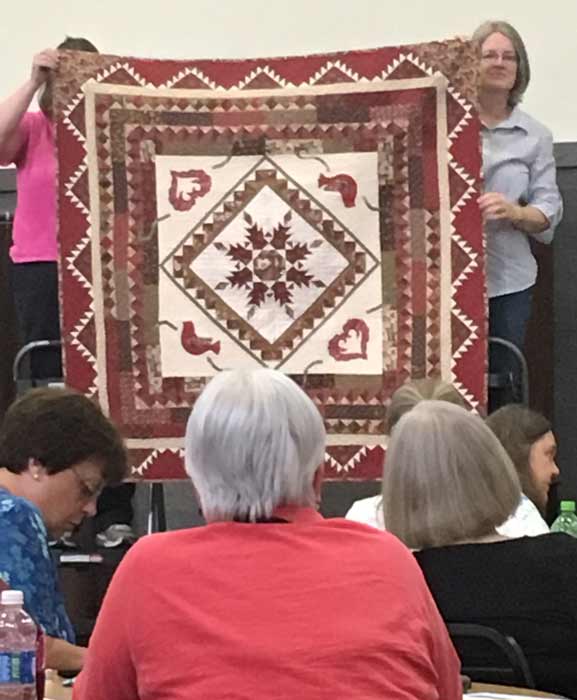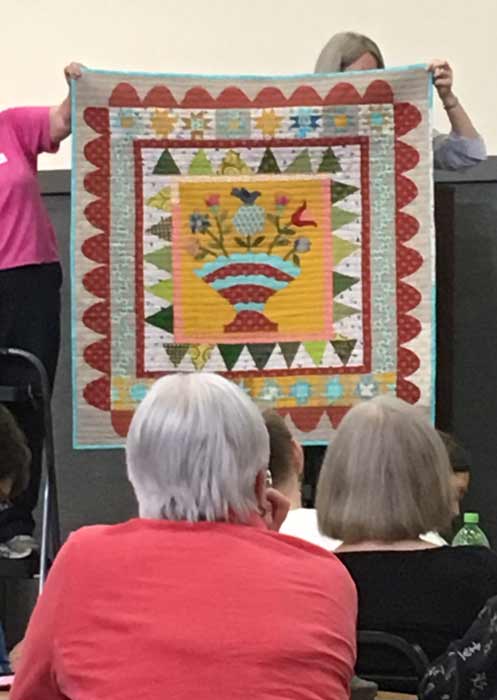 Save